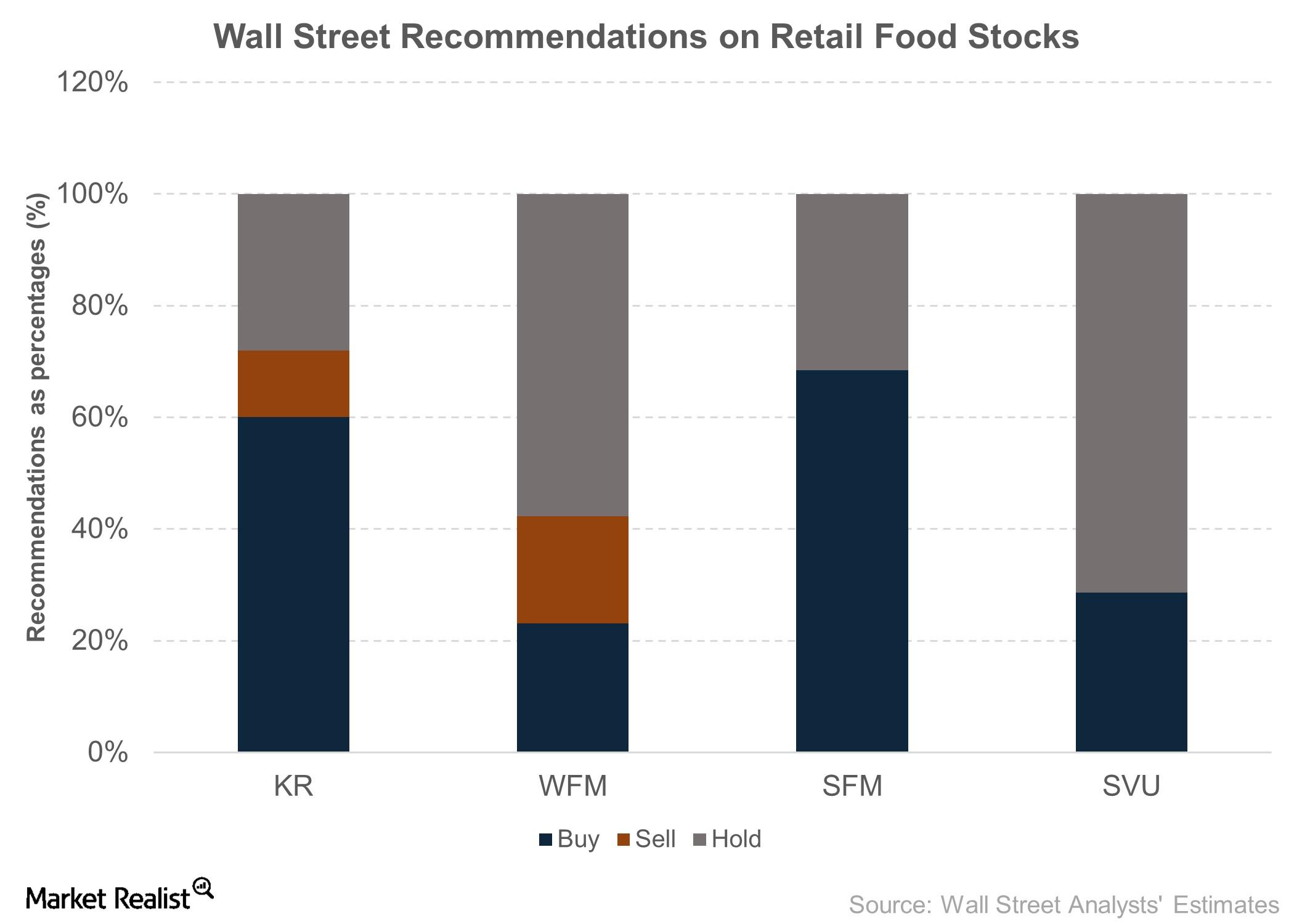 Deteriorating Health of SFM: Wall Street's View, Company Guidance
SFM's guidance update for fiscal 2016
Sprouts Farmers Market (SFM) has delivered industry-leading comps (comparables) and earnings in the past. Its EPS (earnings per share) rose 50.0% in fiscal 2014 and 19.0% in fiscal 2015. However, the company, like its peers, has started to feel the heat from persistent deflation, a promotional environment, and rising competition. All these factors recently forced SFM to revise its guidance downward.
SFM now expects its third-quarter sales comps to stay flat compared to the 3.5%–4.5% growth guidance provided earlier. For fiscal 2016, it expects same-store sales to rise 1.5%–2.5%. This compares to an average 9.0% comps achieved in the last four fiscal years.
EPS is expected to be $0.83–$0.86 in fiscal 2016 compared to the earlier outlook of $0.92–$0.94. So the company expects its earnings to see a change of -3.5%–0.0% in fiscal 2016 compared to last year.
Article continues below advertisement
Wall Street's outlook on SFM
Wall Street's outlook on SFM is in line with the company's guidance. Analysts are looking for EPS to fall 1.2%, to $0.85, in fiscal 2016. For the third quarter, they forecast earnings to fall 19.0% YoY (year-over-year) to $0.17 per share.
However, despite an expected slowdown in earnings, Wall Street is bullish on SFM. The company, which is rated by 19 analysts, hasn't received a "sell" recommendation yet. About 68.0% of the analysts recommend a "buy" for the stock.
In comparison, only 23.0% of the analysts recommend a "buy" for Whole Foods Market (WFM), and only 25.0% recommend a "buy" for Supervalu (SVU). Kroger (KR), on the other hand, is a Wall Street favorite, with 60.0% "buy" recommendations.
Investors looking to invest in SFM through ETFs can choose to invest in the First Trust Consumer Staples AlphaDEX ETF (FXG). SFM makes up ~0.88% of FXG.