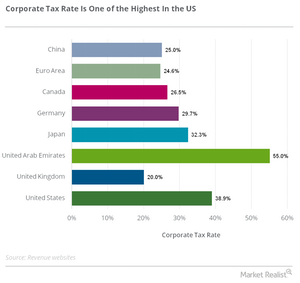 Why Clinton and Trump Believe Their Plans Could Create Jobs
By Surbhi Jain

Nov. 22 2019, Updated 6:18 a.m. ET
On jobs
At the third presidential debate on October 19, 2016, Chris Wallace of Fox News asked the two presidential candidates why they believe their plans could create jobs and growth (SQQQ) (IWF) (IWO) for the US economy (IVV) (VOO).
Article continues below advertisement
Hillary Clinton and Donald Trump on jobs and economic growth
Let's see what both candidates had to say.
Hillary Clinton responded, "My plan is based on growing the economy, giving middle class families many more opportunities….Jobs in infrastructure and advanced manufacturing….New jobs in clean energy….I want us to do more to help small business, that's where two-thirds of the new jobs are going to come from."
Clinton seems to be banking on the middle class and small businesses to provide jobs and be the growth engine for the US economy. Trump believes that renegotiating trade deals and cutting business taxes will drive growth and bring jobs back to the United States.
Trump responded to the question, "My plan, we're going to negotiate trade deals. We're going to have a lot of free trade. More free trade than we have right now….I'm going to renegotiate NAFTA. And if I can't make a great deal, then we're going to terminate NAFTA….We're going to cut business taxes massively. They're going to start hiring people we're going to bring the $2.5 trillion that's offshore back into the country."