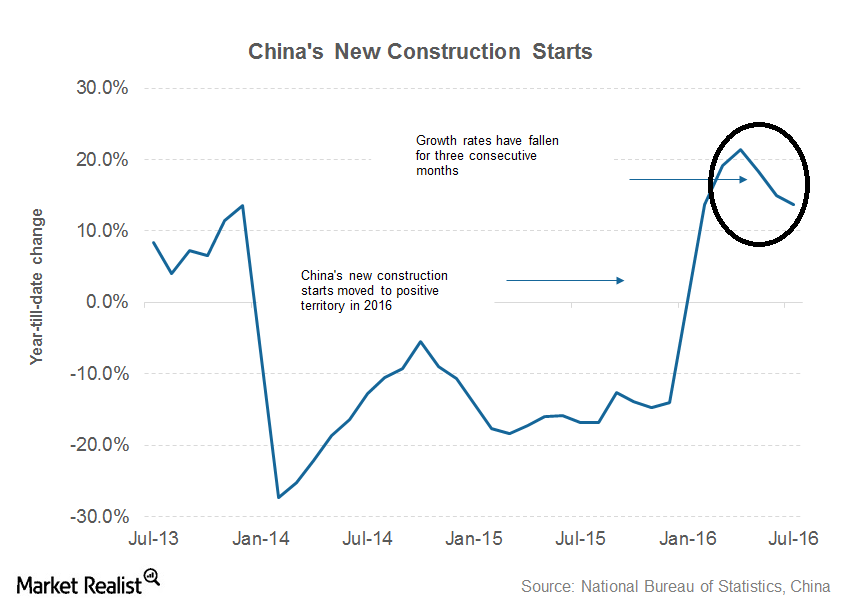 Will the Demand-Supply Mismatch Spur Chinese Aluminum Exports?
Chinese aluminum exports
As we discussed in the previous part, China's unwrought aluminum exports rose 20.4% YoY (year-over-year) in August. Although the increase in exports is a concern, things aren't as bad as suggested by the big YoY spike. Last year, Chinese aluminum exports had fallen steeply between August and October amid falling metal prices. As metal prices fell to multiyear lows in August 2015, Chinese smelters started to suffer losses. They sold metal at depressed prices. This led to a decline in the country's aluminum exports.
Article continues below advertisement
Chinese capacity
However, as aluminum prices recovered somewhat this year, some of the idled Chinese capacity seems to be coming online as feared by producers including Century Aluminum (CENX) and Norsk Hydro (NHYDY). On the demand side, Chinese aluminum consumption might be negatively impacted in 2H16 as the stimulus-fueled boost seems to be coming to an end. China's real estate indicators have fallen in the last two months as the effect of the stimulus started to wane away. Read Should China's Faltering Real Estate Indicators Bother Alcoa? to learn more about China's recent real estate indicators.
The demand-supply mismatch could lead to more aluminum exports from China. Higher Chinese exports put pressure on aluminum prices. This has a negative impact on miners (GNR) like Alcoa (AA) and Rio Tinto (RIO).
Outlook
Global, especially Chinese smelting overcapacity, seems to be putting a lid on aluminum prices. As prices rise and smelters start making money, some of the idled capacity starts to come back online. Rising production puts pressure on aluminum prices. In our view, this vicious circle could continue in the coming months unless serious attempts are made to permanently idle some of the smelting capacity. Read Aluminum Supply: Chronic Overcapacity Is Here to Stay to learn more about global overcapacity.
The steel industry is also plagued by massive overcapacity. In the next part, we'll see how much steel China exported in August.