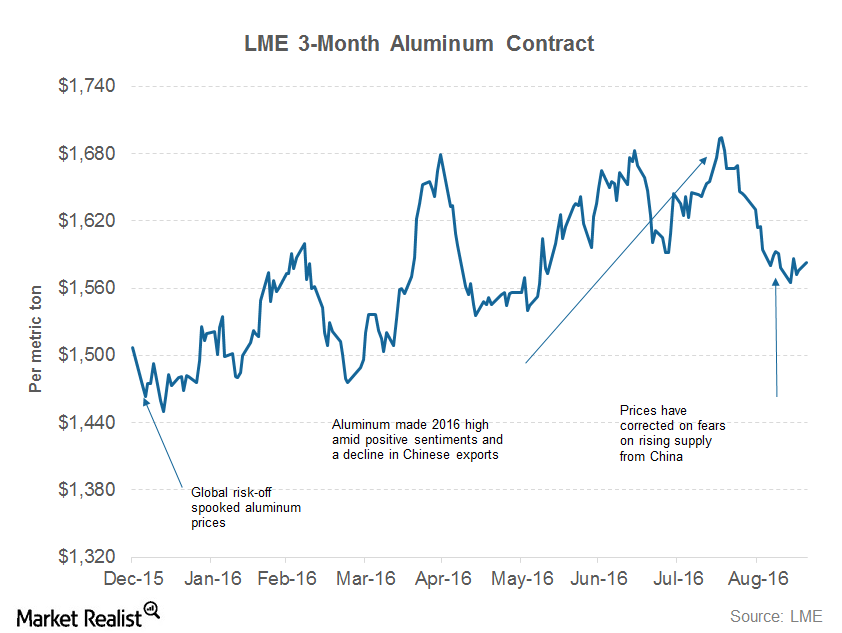 What Challenges Could Alcoa's Post-Split Upstream Business Face?
Upstream business
After the split, the new Alcoa (AA) will house the business units that are currently under the Primary Metals and Alumina segments. While filing its Form-10, Alcoa included the Rolling business into the new upstream company. In this article, we'll look at the challenges that Alcoa could face once it is listed as a separate company.
The new company will have ~17,000 employees in 64 locations. It will be the world's largest bauxite and alumina producer, with a strong first-quartile cost position in bauxite and alumina. Alcoa will count Century Aluminum (CENX), Norsk Hydro (NHYDY), Aluminum Corporation of China (ACH), and Rusal among its competitors.
Article continues below advertisement
Commodity prices
The biggest challenge that Alcoa would face after the split would be sagging aluminum prices (DBC). Aluminum has risen from its sub-$1,500 per metric ton levels, and its fundamentals look somewhat better now than in the beginning of 2016.
Aluminum prices could be subdued in the near future given the global overcapacity, especially in China.
Dis-synergies
Currently, Alcoa's Upstream and Value-Added businesses work in tandem. The Upstream business provides the primary aluminum that the Downstream business uses in its fabrication. Although the businesses will still work together, Alcoa admitted that we could see some dis-synergies from this split.
Some of the obvious dis-synergies could be higher employee costs as the two new companies would have separate management teams. Other overhead expenses could also increase once Alcoa and Arconic are listed as separate companies.
Debt servicing could have been another challenge for Alcoa. However, the company has addressed this issue by retaining all of the current debt with Arconic.
In the next part, we'll look at the various opportunities for Alcoa after it is listed as a separate company.