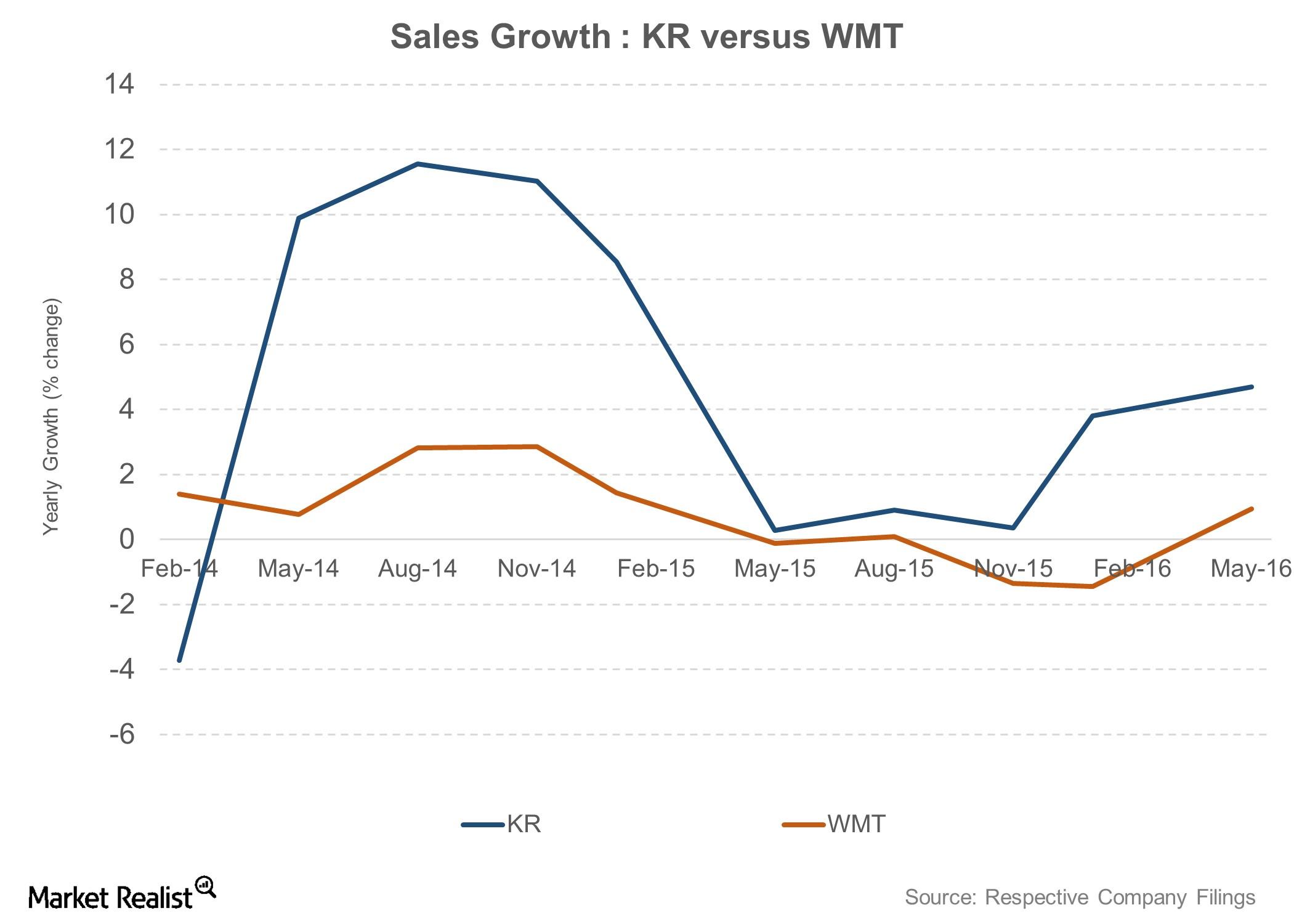 How Kroger Is Managing to Hold the Line on Revenue Growth
Strong organic and inorganic strategies have bolstered Kroger's growth
Kroger's steady top line growth is the result of a combination of its organic and inorganic growth strategies. While the company has a vast geographic footprint, it has made a series of strategic mergers and acquisitions in order to expand its global reach. The most recent were those of Harris Teeter and Roundy's.
Article continues below advertisement
A strong private label portfolio and a new organic range have cushioned Kroger's sales comps
A strong private label portfolio, a timely jump into the organic space, and a recent push into the online arena have enabled Kroger to sustain its business in the overly competitive US grocery industry.
In times when supermarket players such as Whole Foods Market (WFM) and SUPERVALU (SVU) have struggled even to post positive same-store sales, Kroger has achieved 50 consecutive quarters of positive identical same-store sales (excluding fuel). Kroger's sales comp performance is unparalleled and unheard of in the retail industry.
Kroger's strong sales comps don't come at the cost of margins
What's most important is that Kroger's strong sales comps have been achieved without sacrificing its margins. Its EBITDA (earnings before interest, tax, depreciation, and amortization) has risen at a CAGR of 8.4% over the last five years. In comparison, Walmart's EBITDA inched up by only 0.2% during the same period.
To learn more about Kroger's performance in the last reported quarter, move on to next part of this series.
Investors looking for exposure to Kroger through ETFs can invest in the First Trust Consumer Staples AlphaDEX ETF (FXG). KR makes up 0.74% of FXG.