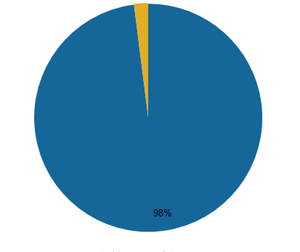 Intel's Server Chips See First Signs of Competition at IDF 2016
By Puja Tayal

Updated
New server chips unveiled at IDF 2016
In August 2016, Intel (INTC) made some positive announcements in the IoT (Internet of Things) and PC (personal computer) spaces at IDF (Intel Development Forum) 2016.
What came as a surprise was new competition for Intel in the data center segment from IBM (IBM), Advanced Micro Devices (AMD), NVIDIA (NVDA), and ARM Holdings (ARMH).
Article continues below advertisement
Intel a leader in the data center market
According to the IDC (or International Data Corporation), x86 chips command 98% of the server chips market. Intel and AMD are the only two companies in the world that sell x86 chips. According to Mercury Research, Intel accounted for 99.7% of x86 server chip shipments in 2Q16, and AMD accounted for the remaining 0.3%.
Data center chips are highly priced and generate high profits. According to the IDC, a server-class microprocessor's average contract price rose by 25% from 2010 to 2015. In fact, the data center segment was Intel's most profitable segment in 2Q16, with an operating margin of 44%. Its high margins have attracted new competition.
New competition in the data center space
Giving competition to Intel's x86 chips are IBM's Power9 chips, which are expected to launch in 2H17. AMD unveiled x86-based Zen server chips at the IDF conference, which it claims would compete with Intel's Broadwell processors.
On the high-performance computing front, Intel unveiled its latest version of Xeon Phi processors at the IDF and claimed that it would compete with NVIDIA's Tesla processors in deep learning. NVIDIA isn't alone. After having beaten Intel in the mobile segment, ARM Holdings is developing new, power-efficient server chips for supercomputers. Fujitsu's Post-K supercomputer will be the first supercomputer to be powered by ARM chips.
Customers such as Google and Microsoft welcome new entrants in the data center space, as this makes pricing competitive and brings them substitutes. In this series, we'll look at the new server chips and their potentials to compete with behemoths such as Intel.