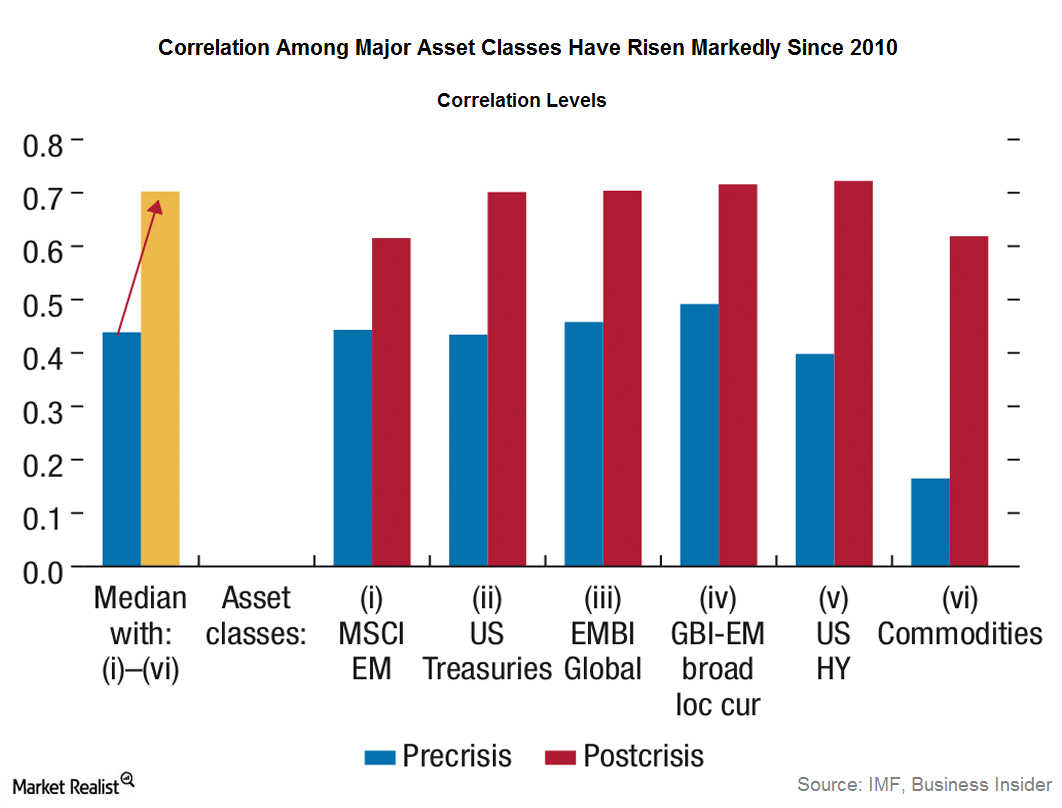 Hedging with an Inverse ETF
By Shelly Vinson

Sep. 8 2016, Updated 12:16 p.m. ET
Hedge with an inverse ETF
Finally, there are exchange-traded funds. These tools may be used when seeking to hedge the market. As their name reveals, inverse ETFs go up when the market goes down, and they go down when the market goes up. Inverse ETFs allow you to seek the opposite return of specific sectors, asset classes. For instance the S&P 500 (SPDN) (SPXS), Financials (FAZ), Energy (ERY) and Tech (TECS).
Again, the thing to remember about these funds is that they'll lose value so long as the market keeps going up. But the potential rewards can be attractive if the market suffers a setback. At the very least they may serve as a hedge. It's important to note that a -1x ETF that seeks 100% of the inverse performance of an index is subject to daily compounding. However, basic math dictates that the compounding would be less than the compounding in a -2x or -3x leveraged ETF. Used appropriately, even a small allocation of your capital could help make up for any losses you sustain in a market crash. And of course, individuals should consult a financial professional before engaging in hedging activity.
Article continues below advertisement
Investing in each fund may be more volatile than investing in broadly diversified funds. The use of leverage by each fund increases the risk to the fund. The funds are not suitable for all investors and should be utilized only by sophisticated investors who understand leverage risk, consequences of seeking daily leveraged investment results and intend to actively monitor and manage their investment. The funds are not designed to track the underlying index over a longer period of time.
Market Realist
Investors usually try to avail diversification benefits in order to protect their portfolios. Hence, investing in bonds, emerging markets, and commodities is often considered in order to increase the risk-adjusted return of a portfolio.
However, the correlation across asset classes has increased by many times since the US financial crisis. This can be clearly illustrated by the above graph from the IMF (International Monetary Fund). According to the Business Insider, the IMF has stated that "the substantial rise in correlations between asset markets in advanced and emerging market economies points to an increased possibility of contagion or spillovers in periods of stress."
Diversifying across asset classes, then, may not be enough in periods of contagion. Instead, investors can always hedge their portfolios using inverse ETFs to protect from uncertainties.
Continue to the next and final part of the series for a closer look at the benefits of inverse ETFs.