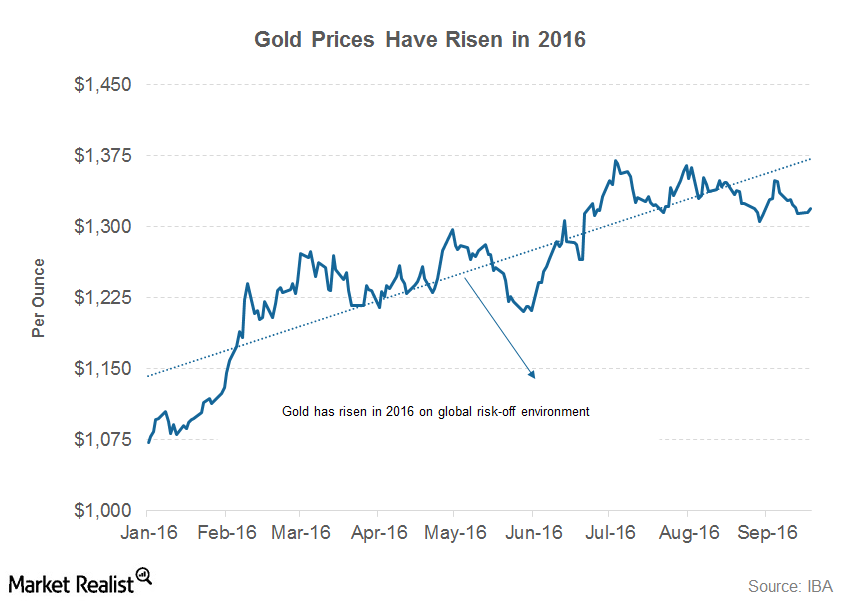 Why Freeport Needs a Friendly Fed Like Never Before
By Mohit Oberoi, CFA

Nov. 20 2020, Updated 4:42 p.m. ET
Fed
On September 21, the Fed kept its policy rate unchanged, while signaling a rate hike by the end of the year. Notably, miners like Freeport-McMoRan (FCX), BHP Billiton (BHP), Teck Resources (TCK), and Southern Copper (SCCO) are impacted by the movement in interest rates. Since mining is a capital-intensive business, miners (GNR) have to borrow heavily to fund their expansion programs.
Meanwhile, Freeport has another reason to feel relieved from the Fed's recent action of keeping rates unchanged.
Article continues below advertisement
Higher gold volumes
Although copper is the key driver of Freeport-McMoRan's earnings, its earnings would get a leg up in the next few quarters due to higher gold volumes from the Grasberg mine. Freeport-McMoRan's gold volumes in 1H16 only totaled 357,000 ounces. However, the company expects its gold volumes to rise to ~1.4 million ounces in 2H16. Freeport's gold volumes in fiscal 2017 are expected to rise to 2.5 million ounces—compared to its expected volume of 1.7 million ounces in fiscal 2016.
Gold has been strong
Gold has risen this year, as you can see in the above graph. Notably, while a rate hike is generally negative for all of the commodities, gold is particularly impacted by interest rates. As a non-interest bearing asset, gold prices usually fall if interest rates increase and vice versa.
Higher gold prices couldn't have come at a better time for Freeport. The company is grappling with sagging metal prices in its core copper mining business. Higher gold prices combined with rising volumes would help Freeport bring down its unit production costs at the Grasberg mine. However, Freeport faces several challenges at the Grasberg mine. Read What Issues Does Freeport Face in Indonesia to learn more.
You can also visit Market Realist's Copper page for more updates on the industry.