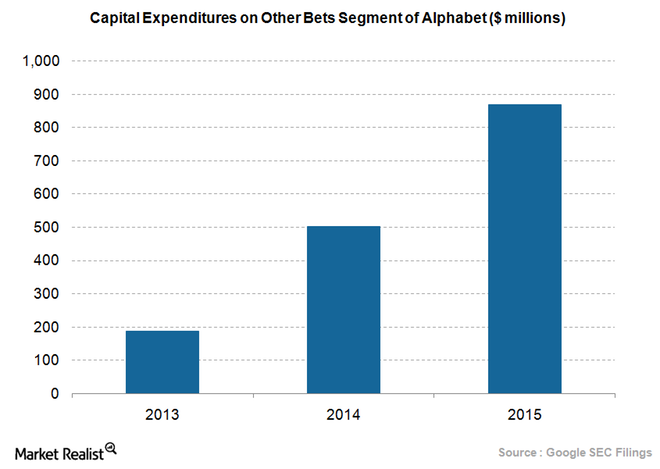 Does Comcast See Google Fiber as a Threat?
By Shirley Pelts

Sep. 12 2016, Updated 11:04 a.m. ET
Comcast's view of Google Fiber
Comcast's (CMCSA) high-speed Internet service is facing increasing competition from new entrants in the market like Google (GOOG) Fiber. Google Fiber has launched its high-speed Internet business in some areas where Comcast operates and has indicated its plans to roll out its high-speed Internet service in some of Comcast's significant areas of operation.
However, last month, The Wall Street Journal reported that Alphabet, Google's parent company, could have put on hold its plans to roll out its high-speed Internet service in San Jose, California, and Portland, Oregon, because the company's initial rollout of its high-speed Internet business has proven expensive. The report also states that Alphabet is likely to use wireless technology instead of laying fiber-optic cables to provide its service in metro areas like Los Angeles, Chicago, and Dallas.
Article continues below advertisement
When asked about the rising competition from Google Fiber at the Nomura Media, Telecom & Internet Conference last month, Comcast replied that its triple play services (high-speed Internet, video, and voice) under the Xfinity brand provide a "compelling product" for customers. The company also indicated that it felt "pretty good" about its "ability to compete going forward."
Comcast also stated that it felt that Google Fiber was focusing more on MDUs (multiple dwelling units) to increase its high-speed Internet business penetration and increase subscribers.
About Google Fiber
Alphabet's (GOOG) Google Fiber business is a part of its Other Bets segment, in which the company continues to make large investments. As the chart above shows, the company's capex (capital expenditure) in its Other Bets segment has grown fivefold in the past two years, from $187 million in 2013 to $869 million in 2015.
Other than Google Fiber, the Other Bets segment consists of the so-called Moonshot businesses such as Loon, Verily, and Nest. But the company allocates the majority of its capex in Other Bets to Google Fiber.
In the next part, we'll take a closer look at Comcast's Xfinity Home business.