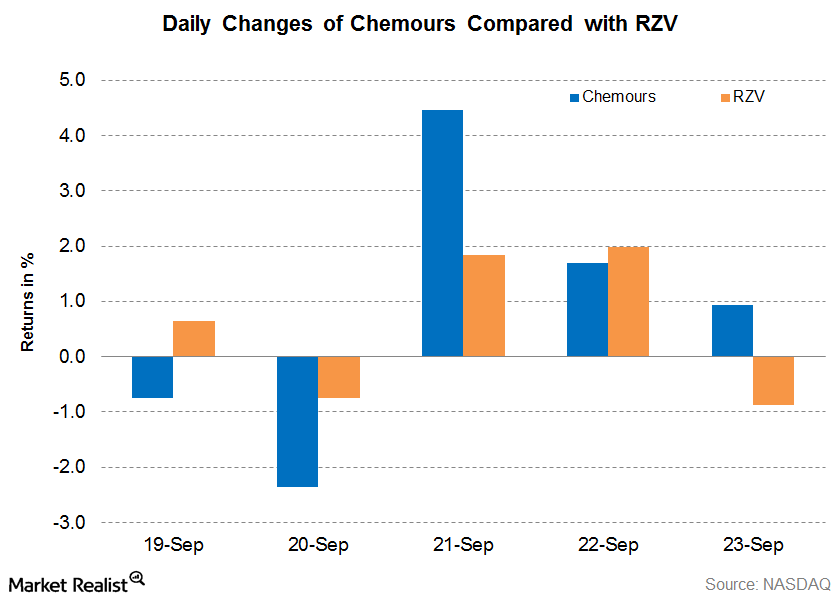 Chemours Inaugurates New TiO2 Production Line at Altamira in Mexico
Chemours new Tio2 production line at Altamira
On September 22, 2016, Chemours (CC) inaugurated its new Tio2 production line at its Altamira plant in Mexico. Tio2 is used as raw material for the manufacturing of coatings and paints. It's also used in the manufacturing of plastics, papers, rubber, and leather.
The new facility produces Ti-Pure Tio2 pigment using the Chemours chloride process. The new line, at its full capacity, can produce 200,000 metric tons per year. The company expects the new line to ramp up steadily over next several years to operate at its full capacity.
Article continues below advertisement
Chemours Stock Price
On September 23, 2016, Chemours closed at $15.13, rising 3.9% for the week. On a year-to-date basis, CC has risen 114.30%.
This rise in stock price is mainly attributed to its cost-reduction plans of $200 million for 2016, half of which has already been achieved in first half of 2016. The stock got hammered in June as the famous short seller, Andrew Left, expressed his beliefs that the company would go bankrupt.
Chemours' 52-week low is $3.06, and its 52-week high is $15.29. The Guggenheim S&P SmallCap Pure Value ETF (RZV), which held 1.5% in CC on September 23, rose 2.8% for the week and closed at $61.41.