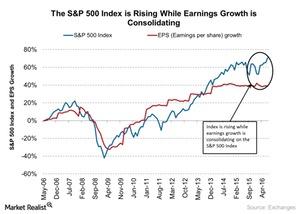 Icahn at the Delivering Alpha Conference: Market Looks 'Dangerous'
By Sarah Sands

Updated
Delivering Alpha Conference
Many billionaire investors, fund managers, and market leaders gathered at the Delivering Alpha Conference on September 13, 2016, in New York City's Pierre Hotel. The conference was presented by CNBC and Institutional Investor. Some of the prominent names include Ray Dalio, Carl Icahn, Paul E. Singer, Stephen A. Schwarzman, and Bill Miller.
Article continues below advertisement
Carl Icahn at the Delivering Alpha Conference
Carl Icahn discussed his current stance on the market (SPY) (QQQ) at the Delivering Alpha Conference. He continuously spoke about the warning signs in the market. He said that the market (IVV) (VOO) looks dangerous. He said, "You look at the environment, and I think it's very dangerous. You're walking on a ledge and you might make it to the end, but you fall off that ledge and you're really going to see trouble." Most of the market participants are waiting to know whether or not the Fed will increase the interest rate. He said, "I don't think it matters because either way there's a problem."
Various issues in the economy
In the current environment, the US economy (VFINX) (QQQ) is growing at a moderate pace. Inflation isn't meeting the Fed's target level of 2%. On a yearly basis, the labor market also isn't showing any improvement. On a monthly basis, the labor market improved marginally in the US economy. Most of the major developed economies (EFA) are maintaining either a zero-rate or negative interest rate—this is hampering yields. The European Central Bank and the Bank of Japan are showing a more dovish stance, while the Fed wants to tighten the interest rate. The divergence in monetary policy makes investors more nervous.
Now, the biggest problem in the market (SPY) is falling earnings. In the last seven quarters, we saw that the earnings of the S&P 500 index fell nearly 5.6%. However, the index is making new highs. This indicates that the market is at a higher valuation. In this scenario, the market looks "dangerous."
In the next part of this series, we'll analyze how the Fed's rate hike decision will impact the economy and the market.