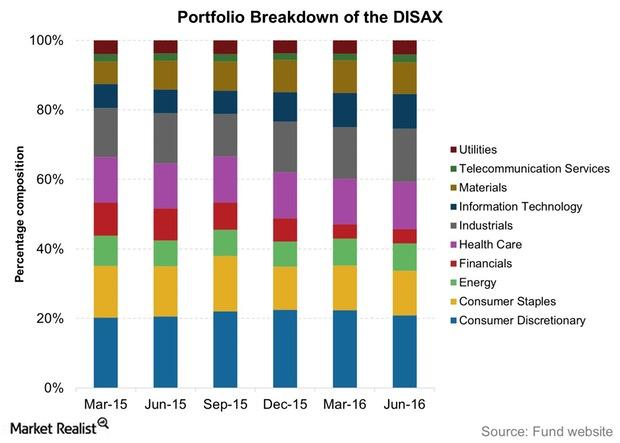 Analyzing DISAX's Year-to-Date Portfolio Changes
By David Ashworth

Sep. 7 2016, Published 4:46 p.m. ET
Dreyfus International Stock Fund overview
The Dreyfus International Stock Fund (DISAX) invests at least 80% of its net assets in the common stocks of non-US issuers. It focuses on developed markets and intends to invest in at least three countries. At times, however, a single country's stocks may dominate its portfolio. It doesn't have a market-cap bias.
DISAX is managed by Walter Scott & Partners, which works as a subadviser to the fund. Walter Scott chooses stocks for the portfolio using the bottom-up research approach, which focuses on individual stock selection instead of sector and country trends. As the fund's literature states, "Geographic and sector allocations are results of, not part of, the investment process."
Article continues below advertisement
Portfolio changes in the Dreyfus International Stock Fund
DISAX has the consumer discretionary sector as its top choice. The sector forms one-fifth of the fund's total assets. The industrials sector is second, followed by healthcare. These three sectors form 55% of the fund's portfolio. The consumer staples sector is the only other sector that forms over one-tenth of the fund's assets.
A look at the quarterly sectoral composition of the fund over the past three years until June 2016 shows that among the consumer-focused sectors, the fund's management's inclination in clearly toward the discretionary sector, not the staples sector. Energy stocks have seen their shares in the portfolio fall over the past three years. The industrials and information technology sectors are in favor, while financials are out of favor.
How has DISAX fared in 2016, and why? Let's explore this in the next article.