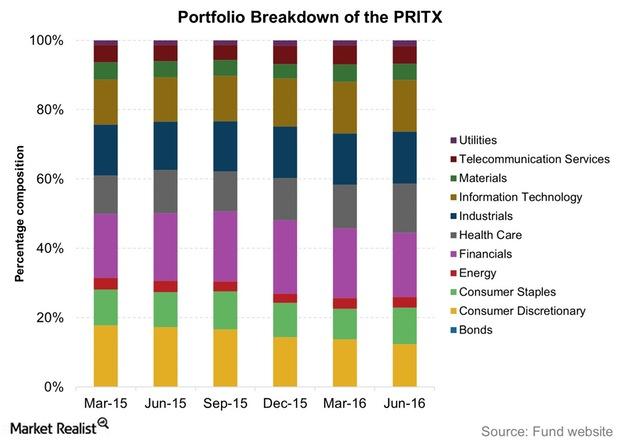 A Look at PRITX's Portfolio Changes So Far in 2016
By David Ashworth

Sep. 7 2016, Published 4:46 p.m. ET
The T. Rowe Price International Stock Fund overview
The T. Rowe Price International Stock Fund (PRITX) aims to invest in established companies that are either headquartered outside of the United States or whose main businesses are carried out outside the United States.
PRITX invests in both developed and emerging markets. Though the fund isn't restrained by market cap requirements, its focus is on large-cap companies.
Bottom-up stock picking remains key for the fund's managers, though the global economy, sectors, and industries are taken into account before investments are made. Though the fund's stock choices determine its country allocation, its manager may limit exposure to a country if its broader prospects look poor.
Article continues below advertisement
The fund's assets were spread across 124 holdings in July 2016, and it was managing assets worth $14.9 billion in July. In June, its equity holdings included Las Vegas Sands (LVS), Banco Bilbao Vizcaya Argentaria (BBVA), Grupo Financiero Santander Mexico (BSMX), Infosys (INFY), and Smith & Nephew (SNN).
Portfolio changes in the T. Rowe Price International Stock Fund
Financials is PRITX's most invested sector, accounting for close to one-fifth of the fund's assets. The information technology and industrials sectors follow, in that order. These three sectors form 48% of the fund's portfolio. The healthcare and consumer discretionary sectors form over one-tenth of the fund's assets each.
A look back at the fund's quarterly portfolios for the last three years until June 2016 shows that the consumer discretionary sector has seen a drastic fall in its portfolio weight. The sector formed one-fifth of the fund's assets three years ago, but now it forms just 12%.
The financials sector forms more of PRITX's portfolio than it did three years ago, while the materials sector forms less. The most striking change, however, has been seen in the healthcare and information technology sectors. Both form substantially more of the fund's assets than they did at the beginning of the above-mentioned period.
How has PRITX fared year-to-date, and why? Let's take a look in the next article.