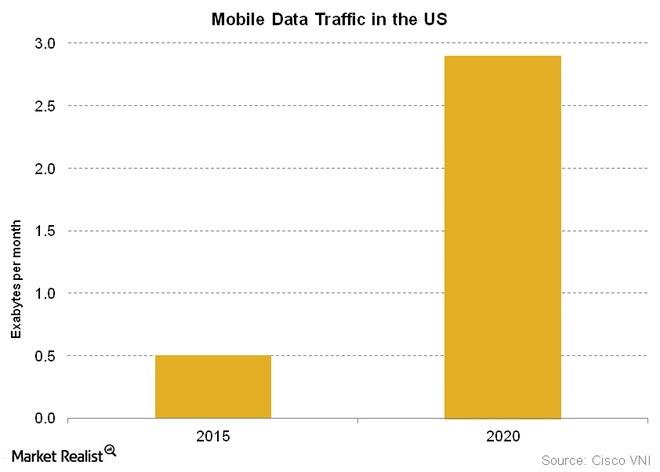 Does Dish View AT&T-DIRECTV's OTT Service as a Game Changer?
Dish's view of AT&T-DIRECTV's OTT service
Dish Network's (DISH) Sling TV is facing rising competition from new OTT (over-the-top) services. In 4Q16, AT&T (T) plans to initiate three OTT services: DIRECTV (DTV) NOW, DIRECTV Preview, and DIRECTV Mobile. The market that AT&T is targeting for its OTT services is expected to expand in the medium term.
According to a report by eMarketer, non-pay TV households in the US are expected to increase from ~20.8 million in 2015 to ~28.1 million in 2019. These new services should put more pressure on AT&T's wireless network capacity, which the telecom company expects to handle.
Article continues below advertisement
Regarding AT&T-DIRECTV's new OTT service, Roger Lynch, CEO of Sling TV, stated during Dish Network's fiscal 2Q16 earnings call, "On DIRECTV Now…we obviously have always expected that we're going to see more competition. I've been a little surprised that it's taken this long for anyone to really launch.
"My expectation is that as new entrants enter this market, we're just going to see faster growth over the top. Obviously, it'll affect the market share that we have right now, but I don't expect that it's going to materially affect the growth of our business."
Wireless peer comparison
The top four US wireless companies are Verizon (VZ), AT&T, T-Mobile (TMUS), and Sprint (S). In the medium term, the expectation for growth in data traffic over mobile networks in the US is significant.
As you can see in the above graph—and as Cisco's (CSCO) VNI forecasts—data traffic should grow at an average annual rate of ~42% during the 2015–2020 period.
AT&T makes up ~1.3% of the SPDR S&P 500 ETF (SPY). SPY has an exposure of 3.7% to the computer sector.