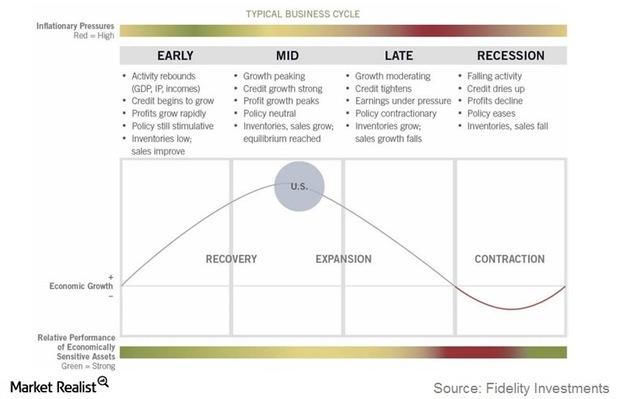 Can Fiscal Stimulus Do What Monetary Stimulus Couldn't?
By David Ashworth

Aug. 16 2016, Updated 4:52 p.m. ET
Has monetary stimulus outstayed its welcome?
A great debate has raged over how long the Fed's monetary policy has been useful. It's quite widely accepted in the investment community that monetary stimulus measures are past their expiry date. The Janus Asset Allocation Team also believes this. In its note titled "Is Inflation Bubbling Below the Surface," published in August, the team stated, "We consider fiscal stimulus an effective tool to reflate the economy, especially given our view that the most recent iterations of expansive monetary policy resulted in diminishing returns."
Article continues below advertisement
The team is of the opinion that instead of stoking inflationary pressures in the US economy, the extended low interest regime in the US "created an environment conducive to financial engineering." Low interest rates have led companies to borrow from the primary debt market and use the borrowings to boost earnings instead of investing in their businesses, according to the Janus team.
It's important to point out that not all corporate bond issuers (SCPB) (VCSH) have done this to augment their earnings. Microsoft (MSFT) recently issued bonds to fund its purchase of LinkedIn (LNKD). Adient Global Holdings, a wholly owned subsidiary of Johnson Controls (JCI), issued junk bonds for a spin-off. Teva Pharmaceutical Industries (TEVA) had issued bonds in July to fund the acquisition of Allergan's (AGN) worldwide generic pharmaceuticals business, Actavis Generics.
Fiscal stimulus will be helpful
The Janus team said, "Fiscal stimulus, in our view, would have a more direct impact on the real economy, putting people to work on infrastructure projects and increasing government expenditures across a range of channels."
Fiscal stimulus, if it comes about, will help fuel demand-pull inflation. This will be because the wage increases will lead to consumers spending their earnings while businesses will do the same with their earnings. This demand-pull inflation, combined with cost-push inflation caused by tighter labor market conditions will have the capability to push inflation northwards, a possibility that the Janus team says "is largely ignored by the market."
Though fiscal stimulus is seen as pivotal by the Janus team, it believes that monetary policy still has a role to play. We'll look at that in the next article.