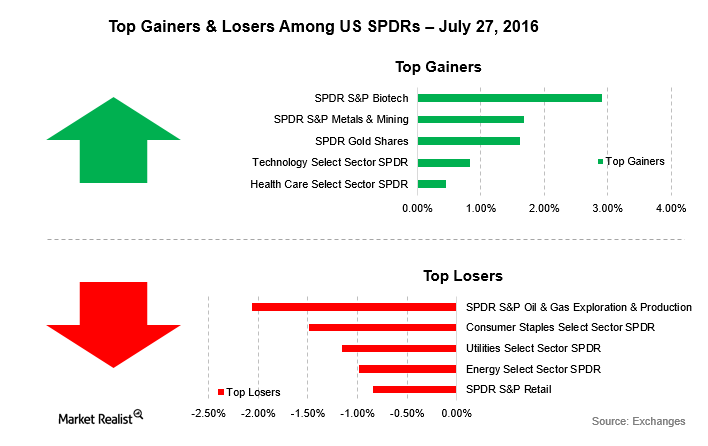 FOMC Keeps the Door Open for a Live Meeting in September
By David Meyer

Jul. 28 2016, Published 9:11 a.m. ET
Fed's economic outlook points to a decline in near-term risk
The Fed scheduled its meeting on July 27 to decide on the monetary policy. Its views were mainly data driven, as indicated in our previous coverage on the macro scenarios. For more details, read Analyzing the Global Macro Scenario before the FOMC Statement. The Fed acknowledged that the labor market strengthened and the economic activity has been expanding at a moderate rate. On a partially offsetting note, the Fed added that business-related fixed investments slowed down. Inflation is also expected to remain well below the forecasts—mainly due to the fall in energy prices. The Fed added that the near-term risks, in terms of the economic outlook, have diminished. The tone of the Fed's statement made a case for the Fed's September meeting to be a live one.
Article continues below advertisement
Key rates remain unchanged
The Fed decided to keep the federal funds rate unchanged between 0.25% and 0.50%. The Fed also maintained the principal payment reinvestment scheme for the assets purchased earlier. It will continue to do so as part of its accommodating monetary policy stance. There wasn't a press conference after the monetary policy. So, markets will have to wait for three weeks until the monetary policy minutes are released. Then, more details will be available.
Markets remain mixed after the Fed's statement