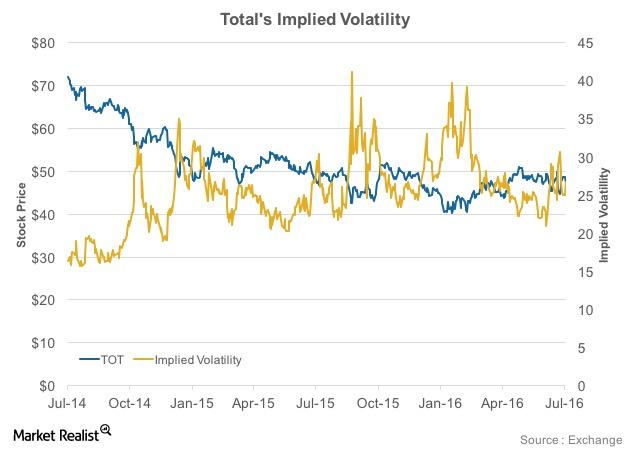 Has Total's Implied Volatility Risen ahead of Its 2Q16 Earnings?
TOT's implied volatility
Total (TOT) implied volatility currently stands at 24.3. Since June 7, 2016, Total's implied volatility has risen by 16%.
During the same period, TOT's stock price fell by 2%. Usually when market sentiments toward a stock are bearish, its implied volatility rises and vice versa.
Article continues below advertisement
Peers' implied volatility
TOT's peer ExxonMobil (XOM) has the lowest implied volatility standing at 14.8. On the other hand, Petrobras (PBR) has the highest implied volatility standing at 62.4.
Statoil (STO) and YPF (YPF) have higher implied volatilities than TOT, and ExxonMobil (XOM) and Chevron (CVX) have lower volatilities. The iShares Core S&P 500 ETF (IVV) has ~7% exposure to energy sector stocks.