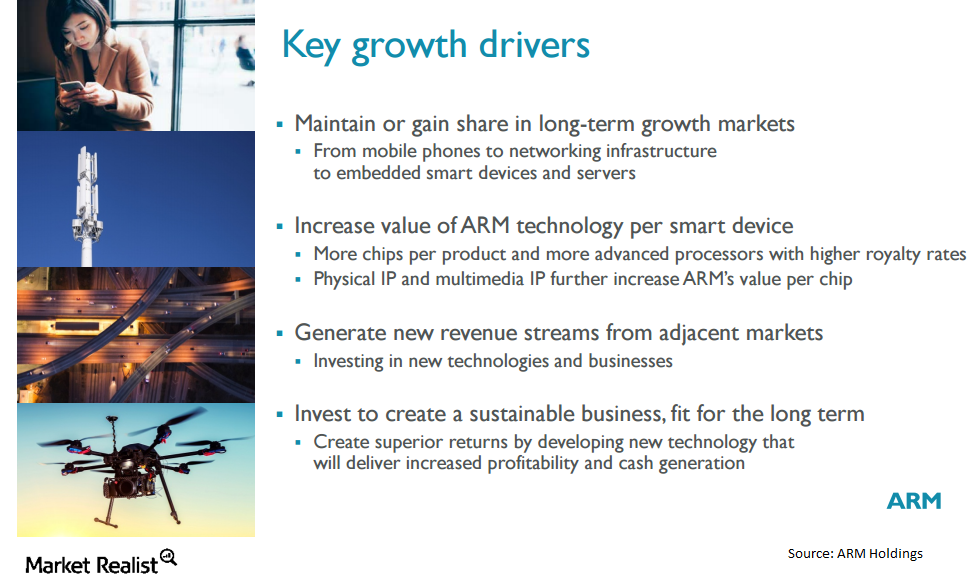 Regulatory Conditions to the Softbank-ARM Holdings Deal
By Brent Nyitray, CFA, MBA

Jul. 22 2016, Updated 1:09 p.m. ET
Required approvals and conditions
As we noted in the previous part, Softbank decided to waive any antitrust or regulatory conditions to the transaction. In other words, Softbank doesn't care if the regulators have issues—it's buying the company regardless. Since Softbank doesn't appear to be in the semiconductor business, there shouldn't be an overlap. Generally speaking, this is very rare because it puts the buyer in a tough situation if the regulators decide to take a look and they have issues. Imagine what happens if the companies merge and the antitrust authorities say "not so fast." The buyer would have to do whatever the antitrust authorities required or else they would have to unwind the merger. Since there aren't any regulatory conditions to the deal, Softbank can't use an antitrust review as a way out of the deal. As long as the conditions are met (the 75% vote and Court approval), they owe ARM Holdings shareholders their 1700 pence per share.
Article continues below advertisement
United Kingdom takeover laws are generally much more stringent for buyers than they are in the US. It's almost impossible for companies to claim a material adverse change and get out of the transaction. The United Kingdom doesn't permit offers to be conditional on financing. You have to have the money (or prove you can get it) before you launch an offer. On the other hand, the United Kingdom's law is very shareholder-friendly compared to entrenched management. In the US, companies can invoke the "just say no" defense in certain states.
Often, takeover offers are structured as tender offers with a 90% condition. This condition is invariably waived as a 90% condition. It's very tough to get. Companies have used that as a "get out of jail free" card. We saw that in the United Kingdom right after 9/11. An airport operator was in a deal, but the number of shares tendered was something like 89.9% and the buyer walked.
Article continues below advertisement
Merger arbitrage resources