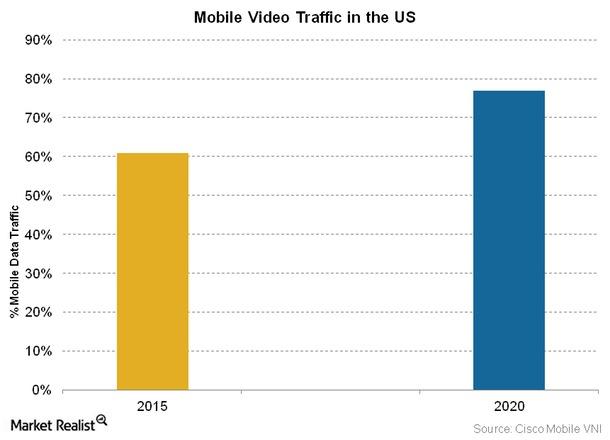 Is Netflix Open to Offline Viewing?
By Shirley Pelts

Jul. 21 2016, Updated 7:06 a.m. ET
Netflix could offer offline viewing
Netflix (NFLX) stated during its fiscal 2Q16 earnings interview that it is looking into the possibility of offering offline viewing as it continues to expand to international territories. Netflix also stated that one of the reasons it's considering offline viewing is because it believed mobile networks in some of its newer international markets weren't as strong.
Other streaming services that offer offline viewing include Alphabet's (GOOG) YouTube and Amazon's (AMZN) Prime Instant Video service. YouTube offers offline viewing in developing markets such as India (EPI).
Article continues below advertisement
Why could Netflix be pursuing offline viewing?
Netflix intends to spend more than $800 million on technological and development initiatives in 2016. Early this year, the company admitted to capping its video streaming at 600 Kbps (kilobits per second) to "protect consumers from exceeding mobile data caps."
Supporting its reasoning behind low-quality video streaming, Netflix had explained in its fiscal 1Q16 earnings call that mobile has expensive data usage charges ranging from $10–$20 per gigabyte. So the company wants to save data for its users "by using very tight and small encodes, especially when it's being watched on a 4-inch or 5-inch screen."
Netflix also stated that it intends to allow its users to choose between extreme, moderate, or no data saving. Data caps could also be the reason behind Netflix possibly offering offline viewing.
Netflix is focusing on video streaming on mobile because video is quickly becoming an important part of mobile data traffic. According to Cisco's (CSCO) VNI (Visual Networking Index), video made up ~61% of the mobile data traffic in the United States at the end of 2015. This figure is anticipated to increase to ~77% at the end of 2020.