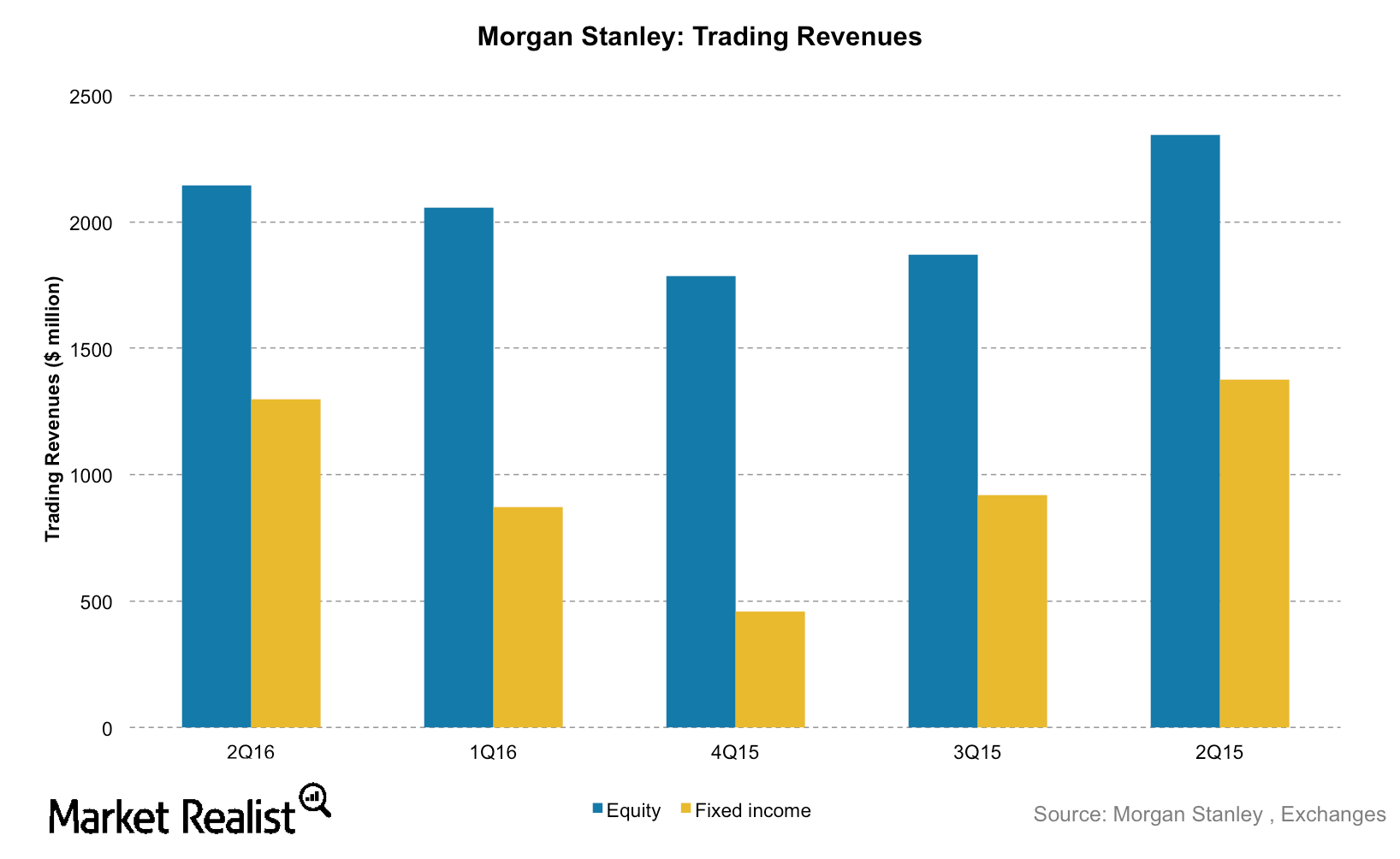 Morgan Stanley's Expense Cuts Are Key Part of Recovery
2Q16 earnings beat expectations on bond trading revenues
Morgan Stanley's 2Q16 earnings beat analysts' estimates, as the bank reported considerably lower legal expenses. It also reported a major improvement in its fixed income and commodities (FICC) trading business. Its wealth management business displayed healthy growth during the quarter. 2Q16 profit and revenue both fell, though far less than anticipated, as Morgan Stanley slashed expenses and delivered relatively strong bond-trading revenue.
Compensation expenses were considerably lower at $4 billion compared with $4.4 billion last year, reflecting disciplined cost management as well as the effect of lower revenues. Non-compensation expenses fell to $2.4 billion from $2.6 billion in 2Q15.
Article continues below advertisement
Revenues in the institutional clients segment fell 11% to $4.6 billion driven by the sale of its oil merchandising business but offset by gains in fixed income trading revenues. In the investment-banking unit, revenues fell 8% to $2.1 billion while advisory revenues grew to $497 million. Morgan Stanley's wealth management division was a source of stability and smaller earnings declines. The unit generated $3.8 billion in revenues, a 1% decline, and pre-tax income of $859 million. Investment management continued to show weakness, and revenues declined 22% to $583 million.
Investors seeking exposure to US banks could invest in the Financial Select Sector SPDR ETF (XLF) or the Vanguard Financials ETF (VFH). Large banks like JP Morgan (JPM), Goldman Sachs (GS), Morgan Stanley (MS), and Citigroup (C) are well represented in their portfolios.