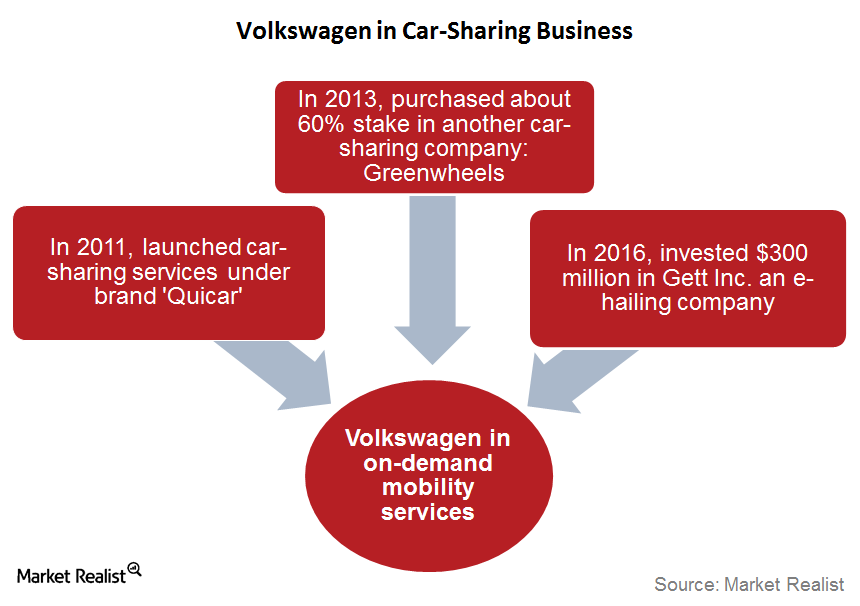 How Is Gett Benefiting from Uber's Surge Pricing?
Car-sharing industry
Previously, we looked at one of the most popular e-hailing companies, Uber. In a very short period of time, the company has been able to expand its business in several countries. However, the competition between car-sharing service providers is intensifying with each passing day. In this part, we'll take a look at another e-hailing company, Gett.
Article continues below advertisement
Gett versus Uber
Based in Israel and founded in 2010, Gett is an on-demand mobility services provider. The company currently operates in over 60 cities in Russia, Great Britain, Israel, and the United States. In its key market, the United States, Gett faces competition from Uber. Gett's business model is quite similar to Uber's.
However, Gett has found an innovative way to benefit from the weakness of its competitor. As we discussed in the previous part of this series, Uber charges higher fares through its surge pricing feature when the demand for rides is high. Gett tries to attract the Uber customers who have had to pay these higher prices. On its website surgesucks.com, which targets New York City customers, Gett says "send us your surge-ified Uber receipts and we'll hook you up with a free ride credit equal to the surge fees you paid." Additionally, it aims to attract drivers through the tagline "Better Pay Than Uber."
Partnership with Volkswagen
In May 2016, auto giant Volkswagen (VLKAY) announced a strategic partnership with Gett. In this partnership, Volkswagen invested $300 million in Gett. This move is likely to help Gett expand its on-demand mobility services in Europe.
However, for Volkswagen, this was not the first step in the business of on-demand mobility. In 2011, VLKAY launched its Quicar car-sharing services in Hanover, Germany. In 2013, Volkswagen purchased a ~60% stake in car-sharing provider Greenwheels, which operates in the Netherlands and Germany.
These days, mainstream automakers (IYK) such as Daimler (DDAIF), BMW (BMW), and General Motors (GM) are focusing more and more on the car-sharing industry. Continue on to the next article to learn about GM's efforts to expand in the car-sharing industry.