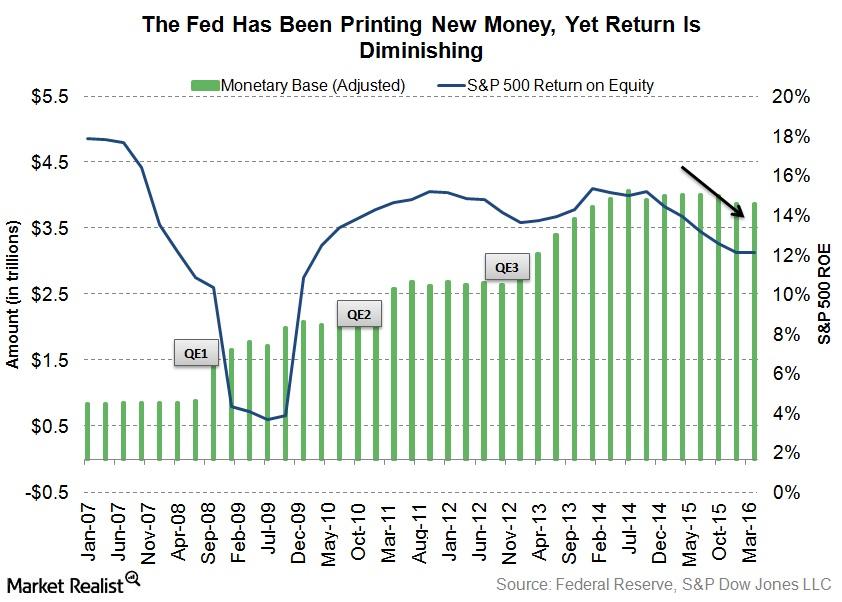 Bill Gross: The Economy Needs Credit Creation to Multiply Growth
By Surbhi Jain

Nov. 22 2019, Updated 7:12 a.m. ET
Bill Gross stressed the importance of credit creation
In his Investment Outlook for July 2016, Bill Gross highlighted the importance of credit creation as the growth multiplier in the economy. Gross sees effective credit creation and velocity as the solution to current economic stagnation.
Article continues below advertisement
Bill Gross has an interesting analogy
To draw home his point, Gross etched out this very interesting analogy between the economy and a game of Monopoly. He likened the $200 that players collect every time they pass "Go," to new credit creation in the economy. According to Gross, this credit is essential for the "ongoing health of our finance-based economy. Without new credit, economic growth moves in reverse and individual player 'bankruptcies' become more probable."
The US (SPY) (QQQ) (IWM) Fed, the Bank of Japan (EWJ), and the European Central Bank (FEZ) (VGK) have all been printing enough money in the aftermath of the financial crisis of 2009 to keep their respective economic engine moving and translating to growth. The Fed alone has printed about $4 trillion in new money. However, what remains critical is whether new money has effectively translated to growth in the economy. The above table shows how recent increases in money supply, as gauged by M2, haven't effectively translated to stock market growth in the developed market economies.
This is where credit creation becomes vital.