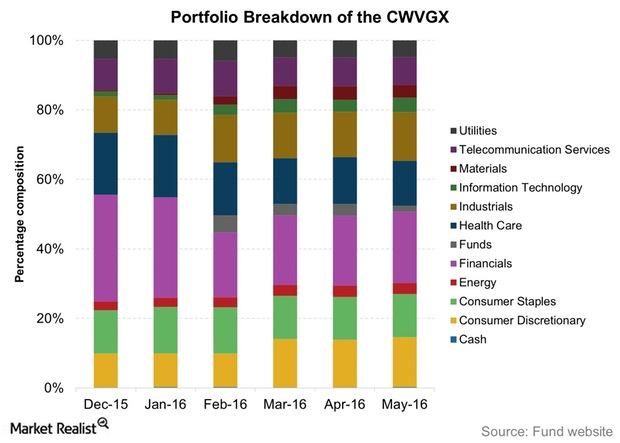 YTD 2016 Portfolio Moves of the Calvert International Equity Fund
By David Ashworth

Jun. 25 2016, Updated 12:16 a.m. ET
Calvert International Equity Fund overview
The Calvert International Equity Fund (CWVGX) "invests at least 80% of its net assets, including borrowings for investment purposes, in equity securities of foreign companies."
Apart from common stocks, the fund invests in preferred stocks and depositary receipts as well. The fund's management looks at non-US large-cap companies whose market cap fits within the range of the MSCI EAFE Index.
The Calvert International Equity Fund (CWVGX) aims to invest in at least three countries and focuses on bottom-up research. It can invest up to 5% of its assets in US stocks. Calvert's comprehensive responsible investment principles guide the investment research processes and decision-making.
The fund's assets were spread across 116 holdings in May 2016 and was managing $347.3 million in assets. In May, its equity holdings included Orange (ORAN), AB Electrolux (ELUXY), Bank of Montreal (BMO), and Koninklijke Ahold N.V. (AHONY).
Article continues below advertisement
Portfolio changes in the Calvert International Equity Fund
The top invested sector of CWVGX is financials, which forms a fifth of the portfolio. Consumer discretionary is second, followed closely by industrials. The three sectors form a little less than half of the fund's assets.
Compared to the MSCI EAFE Index, CWVGX is overweight in the consumer discretionary, healthcare, and telecom services sectors. It is underweight in the energy, financials, materials, and information technology sectors.
Japan is the single-largest invested country, with the United Kingdom and France rounding off the top three invested countries. US stocks form 3.8% of the assets.
The graph illustrates the sharp change in the fund's sectoral composition over the past six months. This trend persists even when looking back over the past 12 months.
Financials are still the top invested sector, but exposure to these stocks has come down from one-fourth to one-fifth of net assets. Healthcare stocks have seen a sharp drop in portfolio weight from about one-fifth a year ago to just 13% to date.
The fund's management has stepped up exposure to tech stocks in the past quarter or so, while materials have also seen a sharp bump. Exposure to both consumer-oriented sectors has increased compared to a year ago.
How has the Calvert International Equity Fund – Class A (CWVGX) fared in YTD 2016 and what are the reasons? Let's look at that in the next article.