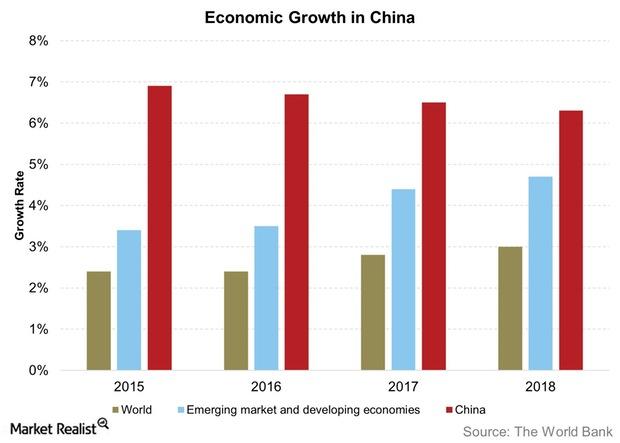 What Does the World Bank Believe about Rebalancing in China?
By David Ashworth

Jun. 15 2016, Published 3:15 p.m. ET
Economic growth projections
In its June 2016 Global Economic Prospects report, the World Bank projected that China's economy will decelerate to a 6.7% growth rate in 2016, which would be 0.2 percentage points lower than one year previously. In 2017, the bank expects the economy to slow down further to 6.5%. For all years except 2018, its forecasts for China's economic growth remained unchanged from those made in the January edition of its report.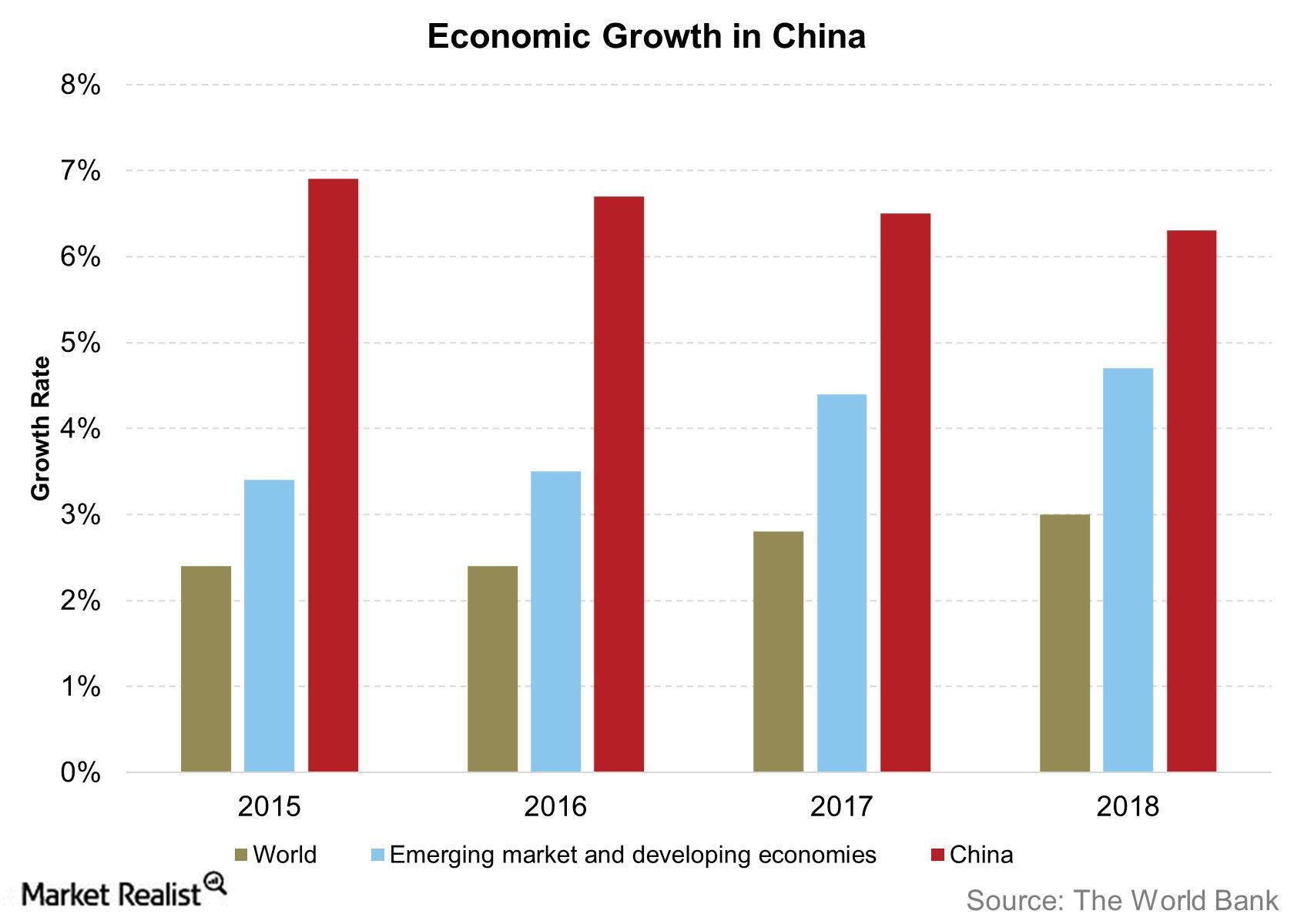 Article continues below advertisement
Rebalancing continues
The report noted that China's economy has been negatively impacted by falling exports and the slowdown in investments. It stated that "gradual domestic rebalancing is under way."
As we all know by now, China is changing its focus from being an export-driven economy to a domestic-consumption-driven economy. The extended slowdown in the global economy has forced policymakers to undertake this paradigm shift.
The World Bank observes that though industrial activity has slowed sharply, it has been counterbalanced by an uptick in service sector activity, with the latter forming 50% of China's economic output. Domestic consumption, the new focus of China's economy, has also supported activity.
Outlook for China
In the report, the World Bank expects tailwinds from crude oil prices (SNP) (CEO) (PTR) and monetary and fiscal stimulus to offset declines in industrial output. It expects China's labor market to remain strong, which should help with domestic consumption.
The World Bank is also of the view that though policy buffers are "somewhat eroded," they're still substantial and can support growth in China. Its international reserves, which form 30% of economic output, "are still ample to meet a spike in demand for foreign currency in case of renewed financial market volatility."
Investment impact
China may be in for a protracted slowdown. And even though its reserves are ample, it continues to face capital outflows. For the short and medium-term, Chinese equities (ASHR) (FXI) may find that larger trends dominate market movements. However, if China's focus on growing from within materializes, it will bode well for equities and for the macroeconomy of the surrounding region.
In the next and final part of this series, we'll look at the outlook of the World Bank for regional emerging markets.