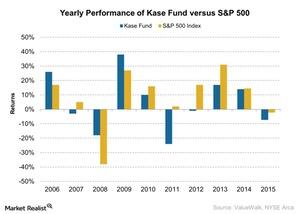 Whitney Tilson to Investors: Focus on Growth and Returns
By Sarah Sands

Jun. 2 2016, Published 6:51 a.m. ET
Whitney Tilson said to focus on growth and returns
Whitney Tilson is the founder of Kase Capital Management. He did an interview with CNBC's Kelly Evans on Wednesday, May 25, 2016, about his investment strategy, his 18 years of experience, and top stock picks for the months ahead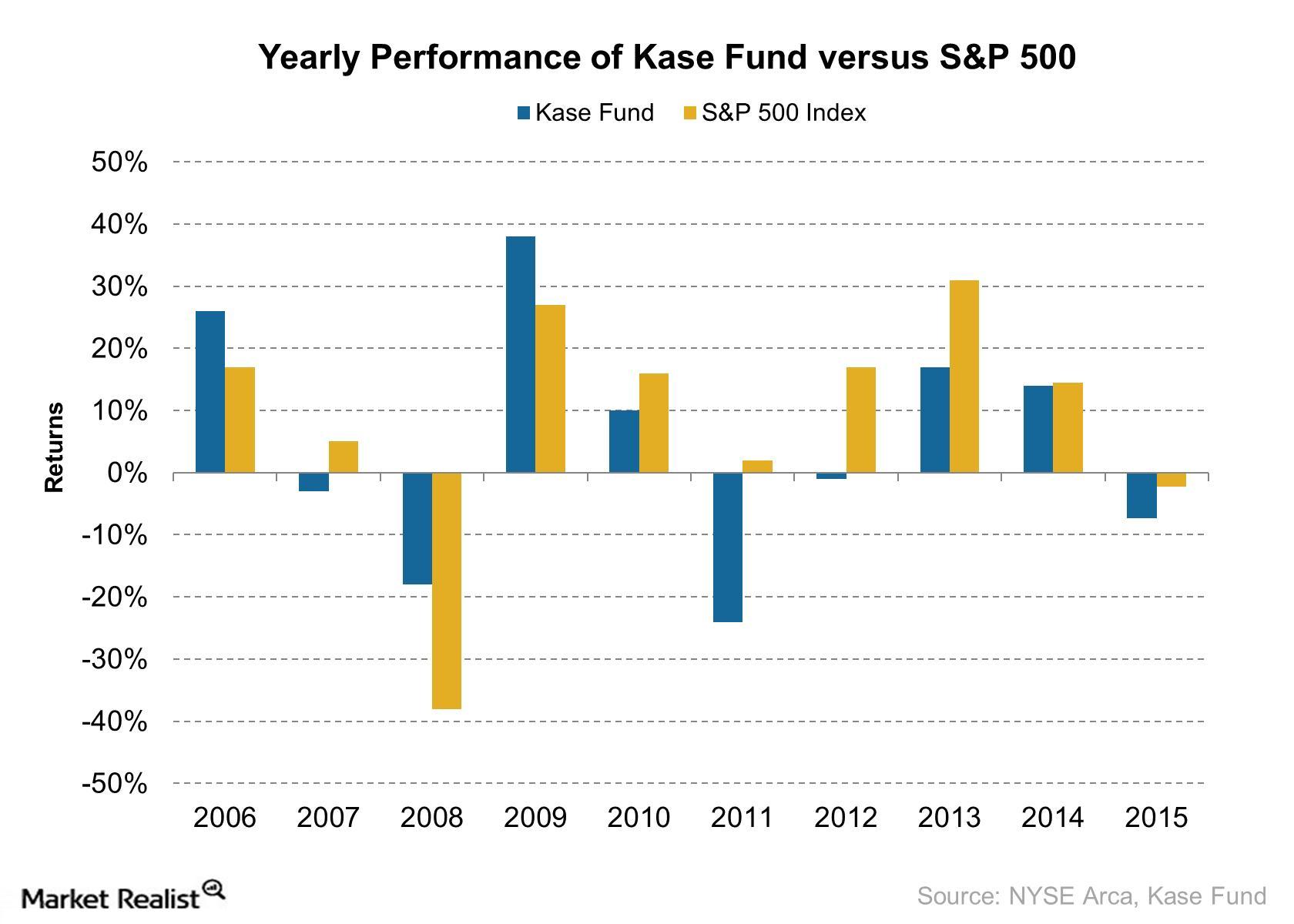 When an investor makes an investment, he should look after growth and returns from the investment, according to the value-oriented investor. He shared his experience and said that "My returns my first 12 years were much better than my returns the last five years." "I am a massively better investor today than I was my first five and my first ten years. And yet my returns don't reflect that. And so that's a question I am always grappling with." He advised investors to make an investment with a longer-term horizon. A longer-term investment will provide a handsome return to investors.
Article continues below advertisement
Kase Capital Management's performance
Kase Capital Management's performance declined 7.3% in 2015—compared to a 2.2% decline in the S&P 500 index (SPY) (SPXL) (QQQ). The above graph shows the yearly performance of Kase Capital Management compared to the S&P 500 index. The poor performance in 2015 is mainly due to miscarrying long positions in stocks such as Canadian Pacific Railway Limited (CP), Micron Technology (MU), and Platform Specialty Products (PAH).
After this, he learned that investors need to sell cyclical stocks when the cycle is at its peak. When making investments in cyclical stocks, investors should follow the business cycle. Read What Phase of the Business Cycle Are We In? to learn more about the business cycle.
In the next part, we'll analyze Whitney Tilson's strategy before taking a short position on the stock.