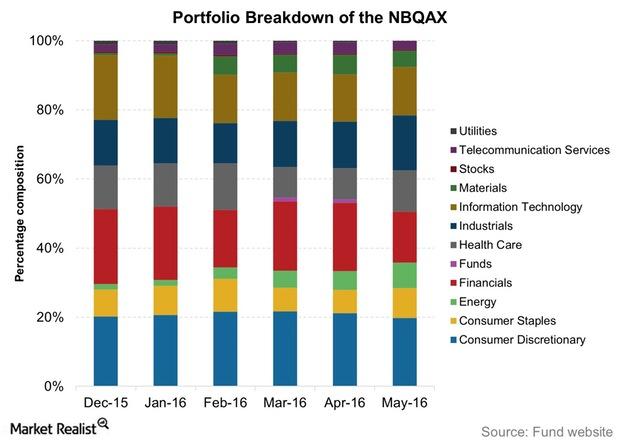 The Nuveen International Growth Fund's Portfolio Moves in YTD 2016
By David Ashworth

Jun. 25 2016, Updated 1:21 a.m. ET
Nuveen International Growth Fund overview
The Nuveen International Growth Fund (NBQAX) invests at least 80% of its assets in non-US stocks. It can invest up to 30% of the portfolio in emerging markets.
The fund's website describes the fund adopting "a geographically, economically, and demographically diversified strategy that seeks long-term capital appreciation by investing primarily in non-U.S. equity securities of varying market capitalizations."
The fund's management team undertakes the following four-step investment process:
Article continues below advertisement
Themes: What themes will drive global economic change?
Opportunity Cluster: What are the goods and services that will benefit from these themes?
Fundamental Analysis: What companies are positioned to benefit from evolving trends?
Portfolio Construction: How do these companies fit into the overall portfolio?
The fund's assets were spread across 128 holdings on May 2016 and was managing $442.9 million in assets. In May, its equity holdings included SAP (SAP), Adidas (ADDYY), Total (TOT), Magna International (MGA), and Canadian Natural Resources (CNQ).
Portfolio changes in the Nuveen International Growth Fund
Consumer discretionary is the largest invested sector of NBQAX, and it forms slighly less than one-fifth of the fund's assets. Industrials is second, followed by financials. These three sectors command 49% of the portfolio. The fund is not invested in the utilities sector.
Japan is the most invested country, forming 18.5% of the portfolio. Canada and the United Kingdom are the only other countries that form more than one-tenth of each asset. US stocks form just 0.5% of the portfolio.
A characteristic observable from looking at the fund's historical portfolios is that allocation fluctuates considerably. For instance, although the consumer discretionary sector is still the most invested, a year ago it formed more than 25% of the assets, higher than it does now.
Although exposure to consumer staples is up from a year ago, it is down from the intra-period level. Nearly all sectors follow the same pattern of sudden change in portfolio weight. The fund was invested in utilities until April, but it decided to give up on the sector in May.
How has the Nuveen International Growth Fund – Class A (NBQAX) fared in YTD 2016? Let's look at that in the next article.