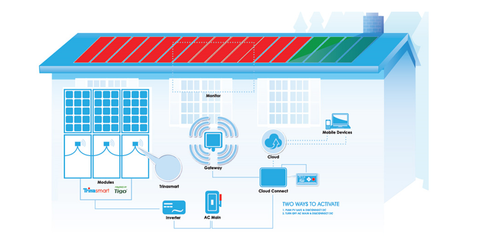 If You Invest in Trina Solar, You Should Know This about Its Services and Products
By Sheldon Krieger

Updated
Solar solutions
Trina Solar (TSL) offers products and services that span the entire value chain of integrated power products. The company has a diversified product and service suite that caters to the needs of its residential, commercial, and utility customers.
The company's Solar Solution business offers the next generation of smart solar (TAN) PV modules under the brand name Trinasmart. Trinasmart modules help to harvest maximum energy through the optimization of DC (direct current) generated at the module level. The company also offers Trinaflex smart PV system solutions, which enable the selective deployment of Trinasmart modules to the areas where abundant shade is an issue, and it resolves any other issues with module level monitoring.
Article continues below advertisement
Solar modules
Trina Solar produces monocrystalline and multi-crystalline solar PV modules and sells its monocrystalline modules under the brand names TALLMAX M PLUS and ALLMAX M PLUS. TALLMAX modules are specially designed for ground mount installations, whereas ALLMAX modules are versatile in nature.
Trina Solar's multi-crystalline modules include the PD05: 60-cell ALLMAX Module, the DUOMAX Series Dual Glass Module, the PD14: 72-cell TALLMAX Module, and the PE14A: 72-cell 1500V TALLMAX Module.
The PD14 and PE14A modules are primarily designed for ground mount installations, whereas the DUOMAX Series module is a frameless dual-glass module that does not require ground mounting.
Trina Solar's energy storage solutions
Unlike its peers First Solar (FSLR), Canadian Solar (CSIQ) and SunEdison (SUNEQ), Trina Solar offers a wide variety of energy storage solutions to its commercial, residential, and utility scale customers. The company also offers micro-grid energy solutions that can provide reliable power to remote areas, such as islands.
In the next part of this series, we'll analyze Trina Solar's key performance drivers.