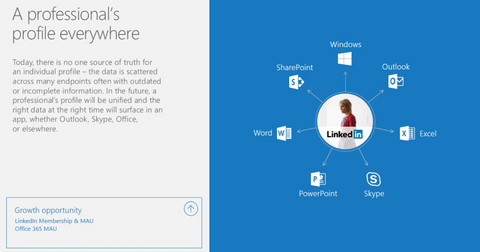 Can the Microsoft-LinkedIn Transaction Get Regulatory Approval?
By Brent Nyitray, CFA, MBA

Jun. 15 2016, Updated 10:05 a.m. ET
Required approvals and conditions
With most mergers, the rate of return is driven by the time it takes to finalize the transaction. In the case of LinkedIn (LNKD) and Microsoft (MSFT), the gating item should be the SEC's approval of the proxy statement. While the companies don't compete directly, there's always the chance that regulators could take a closer look.
Article continues below advertisement
Antitrust
Microsoft will have to file a premerger notification in accordance with the Hart-Scott-Rodino Act. The deal will require antitrust approvals in the European Union, Canada, and Brazil. To assess antitrust risk, analysts will go to the 10-K filings to see if the companies name each other as competitors. Microsoft's 10-K doesn't mention LinkedIn at all. However, LinkedIn's 10-K makes a passing reference to Microsoft. It says, "The space for online professional networks is rapidly evolving. Other companies such as Facebook, Google, Microsoft and Twitter are developing or could develop solutions that compete with ours. Further, some of these companies are partnering with third parties to offer products and services that could compete with ours."
So, it appears that Microsoft could be developing a professional networking platform to compete with LinkedIn. Certainly nothing exists at the moment. Note the language in the statement. It says that "The space for online professional networks is rapidly evolving." This alludes to the fact that antitrust regulators sometimes engage in extended antitrust reviews in an effort to understand the industry, not because they believe the companies could raise prices and harm consumers. The companies seem to sense this. It could be why they're guiding for an end-of-year closing date.
Article continues below advertisement
Best efforts language
Microsoft and LinkedIn agree to use reasonable best efforts to get the transaction approved by antitrust authorities including divestitures and behavioral modifications. However, there's a materiality test. Microsoft is required to do whatever it takes to get the deal approved. However, it isn't required to do anything that would materially impact the deal's financial logic.
Merger arbitrage resources