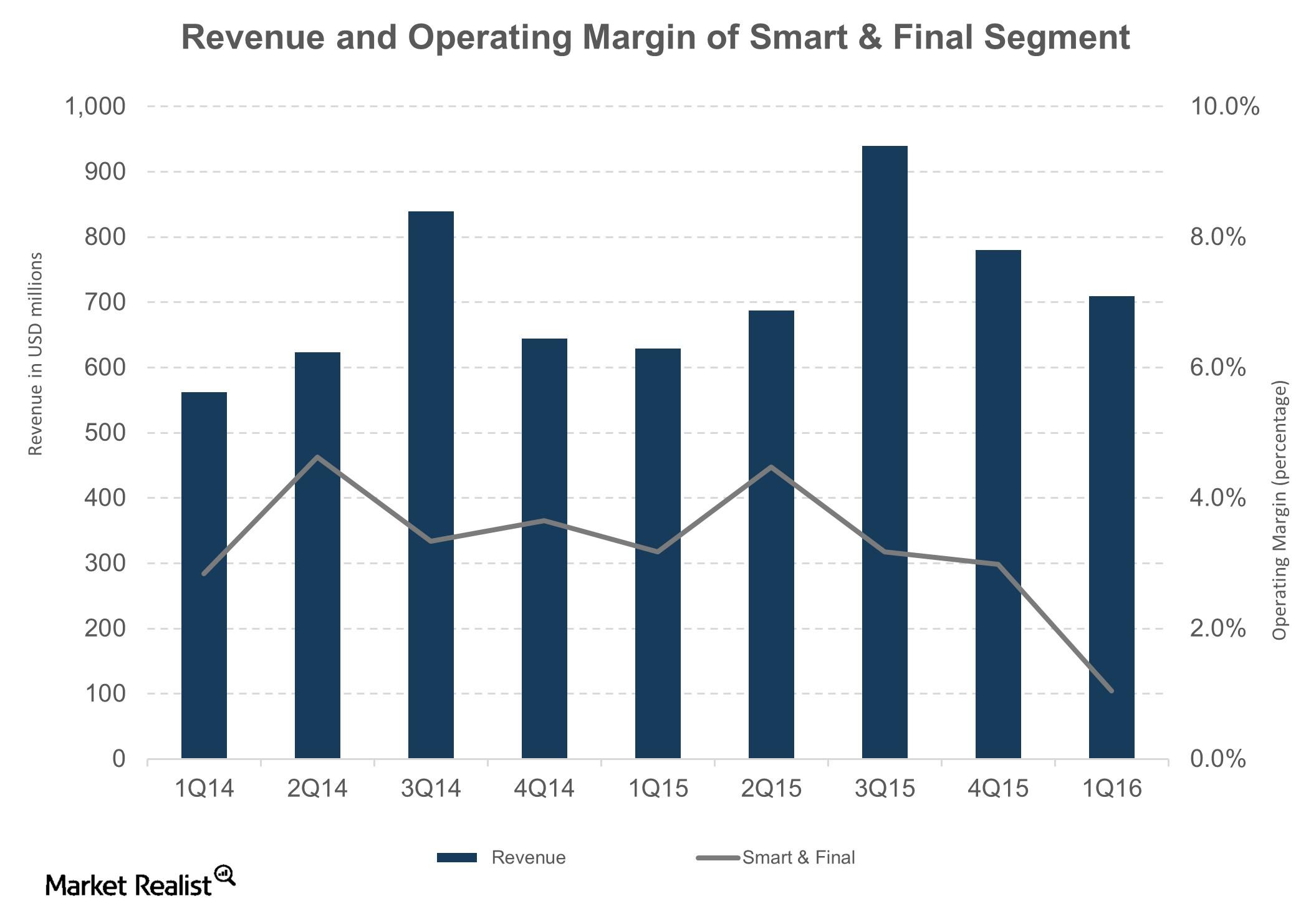 A Look at SFS's Largest Segment: The Smart & Final Segment
Business segments in detail
Now let's discuss Smart & Final Stores' (SFS) business segments in detail. The company reports its business under two operating segments: Smart & Final (or S&F) and Cash & Carry Smart Foodservice (or C&C).
In this article, we'll discuss the Smart & Final banner. In the next article, we'll talk about the Cash & Carry banner.
Article continues below advertisement
Smart & Final: SFS's largest segment
Under the S&F banner, the company operated 235 stores as of March 27, 2016, in California, Arizona, and Nevada. These stores offer a variety of perishable products and grocery items, with a focus on serving both household and business customers.
The S&F segment accounted for ~76% of the company's total sales and ~61% of the company's operating profit in 2015.
Investors looking to gain exposure to SFS can invest through ETFs such as the SPDR S&P Retail ETF (XRT). XRT invests 0.26% of its portfolio in SFS. The ETF also invests in other food retail companies Whole Foods Market (WFM), Kroger (KR), Sprouts Farmers Market (SFM), and SuperValu (SVU). The above-mentioned five companies, including SFS, constitute 4.3% of XRT.
Extra! stores add an edge
Out of the 235 stores the company operates under the S&F banner, 143 operate under the Extra! format. Extra! stores are larger than S&F stores and offer expanded merchandise selections. Of the 143 Extra! stores, ~60% have been converted from S&F stores, while ~40% are new store openings.
The company believes that converting stores to the Extra! format has resulted in a rise in its same-store sales and gross margin. These stores target value-seeking shoppers by offering household-sized items with the addition of large package sizes.
Between fiscal 2008 and 2014, the company converted 52 stores to the Extra! format, generating an average sales rise of approximately 30% in the first 12 months following the conversions.
Move on to the next article to read about the company's C&C segment.