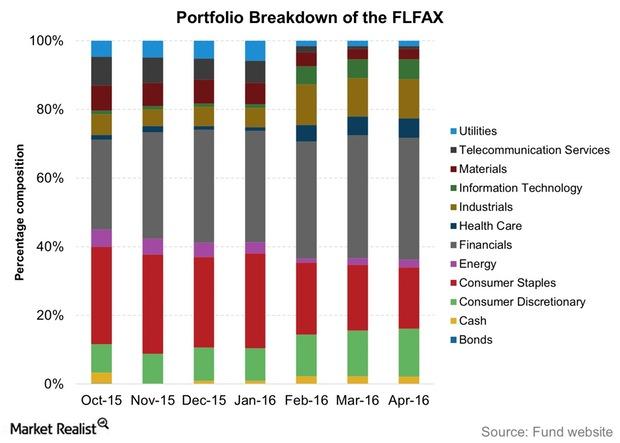 A Look at FLFAX's Portfolio Positioning Year-to-Date in 2016
Fidelity Advisor Latin America Fund overview
The Fidelity Advisor Latin America Fund Class A (FLFAX) seeks long-term growth of capital by investing "at least 80% of assets in securities of Latin American issuers and other investments that are tied economically to Latin America." The fund can invest up to 35% of its total assets in any industry that accounts for more than 20% of the Latin American market.
The fund's management first conducts a fundamental analysis for choosing securities based on their financial conditions and industry positions. Management then also looks at market and economic conditions before finalizing these investments.
Article continues below advertisement
The fund's assets were invested across 64 holdings as of March 2016, a sharp fall from 87 one quarter ago, and it was managing assets worth $532.8 million as of April's end. As of March, its equity holdings included Fibria Celulose (FBR), Itaú CorpBanca (ITCB), Grupo Financiero Galicia (GGAL), PriceSmart (PSMT), and Mercadolibre (MELI). These companies formed a combined 6.2% of the fund's portfolio.
Portfolio changes in the Fidelity Advisor Latin America Fund
Financials, consumer staples, and consumer discretionary stocks are the core sectors in which FLFAX's fund manager invests. Compared to the MSCI EM Latin America Index, FLFAX is overweight in the financial, consumer discretionary, industrials, healthcare, and information technology sectors. Meanwhile, it's sharply underweight in the materials, energy, utilities, and telecommunications services sectors.
A look at the graph above shows that the fund's portfolio has undergone a lot of change. The change is especially stark if we look back to a year ago.
FLFAX's exposure to the financials sector has risen in the past year. Combined, the consumer discretionary and consumer staples sectors form 30% of FLFAX—similar to a year ago. However, discretionary stocks are dominating now compared to staples a year ago.
FLFAX's exposure to energy has fallen to less than one-third of its portfolio. On the other hand, healthcare stocks, which used to form less than 1% a year ago, now form over 5.5% of FLFAX's assets. Information technology stocks have seen a similar rise.
The fund's management has turned bullish on industrials stocks in the past year while shedding materials, telecommunications services, and utilities stocks from its portfolio. The reduction in exposure to telecommunications services stocks has been quite stark. The sector used to form one-tenth of the fund's portfolio, but it now forms less than 1%.
Has this stark portfolio change helped FLFAX in the first part of 2016? Let's take a look in the next article.