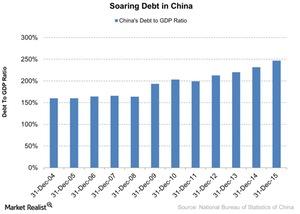 Key Macroeconomic Indicators for Crude Oil
By Rabindra Samanta

May. 2 2016, Published 9:27 a.m. ET
US GDP grew slower than anticipated
The US (IWM) GDP increased 0.5% in the first quarter of 2016 compared to 1.4% in 4Q15. This was according to data released by the U.S. Bureau of Economic Analysis. The anticipated rate for 1Q16 was 0.7%. Crude oil and the S&P 500 index seem to have already discounted the slower growth rate. In February 2016, crude oil touched a 12-year low, and the S&P 500 hit a one-year low.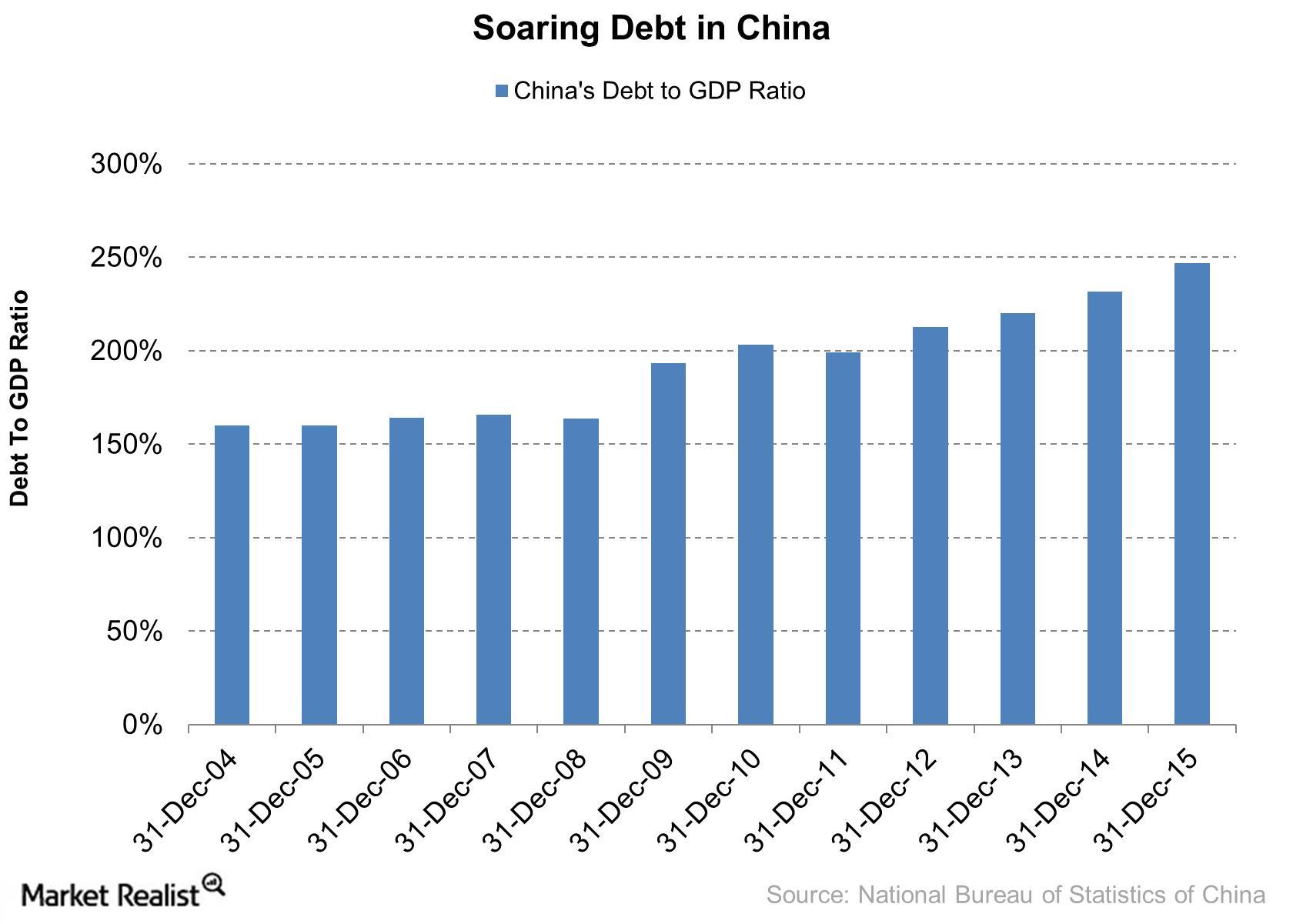 Article continues below advertisement
Soaring Chinese debt
Soaring debt in the Chinese (FXI) economy reached a new high in March 2016. China is a leading consumer of crude oil after the United States. Legendary investor George Soros pointed out that credit growth in the Chinese economy reflects the same picture of the United States before its subprime crisis. Earlier he had hinted at a "hard landing" for the Chinese economy.
China's debt, if not controlled by the government and central bank policies, could send disruptive ripples in global financial markets. It could impact crude oil prices and oil-weighted stocks such as Abraxas Petroleum (AXAS), Triangle Petroleum (TPLM), and Denbury Resources (DNR). The S&P 500 index and crude oil have a positive correlation. We'll take a detailed look at that in Part 4 of this series.
In the next part of the series, we'll see what mild weather is going to mean for natural gas.