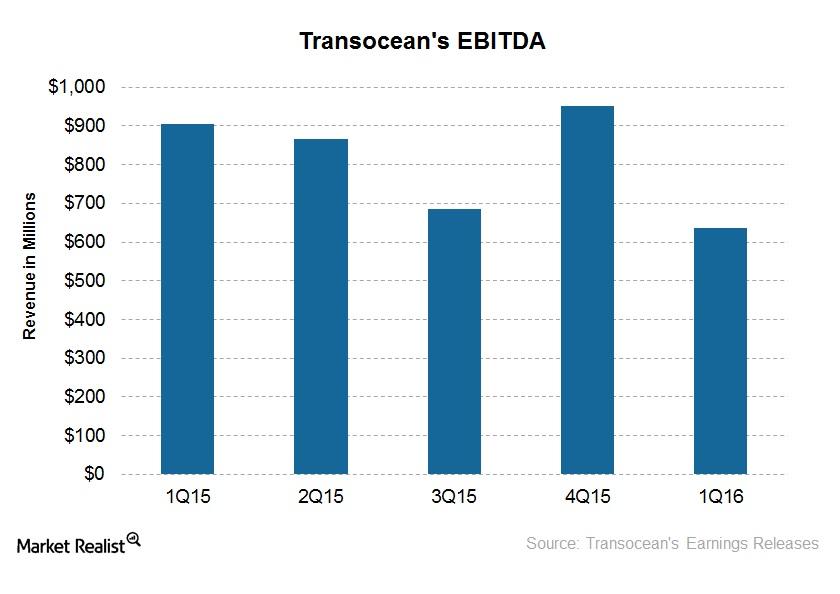 Inside Transocean's Outlook after 1Q16
Transocean's market update
Transocean (RIG) released its first quarter earnings followed by a conference call on May 5, 2016. During the call, the company gave insights on its outlook for the offshore drilling (IYE) industry. It does not expect to see a recovery in rig activity before 2017 as customer budgets have been set for 2016 and are unlikely to improve until there's further recovery in the price of oil and confidence in price stability.
Article continues below advertisement
Transocean further stated that despite the recent increase in oil prices from multi-year lows experienced at the start of this year, operators remain hesitant to commit to long-term projects that require significant levels of capital. This would not only negatively affect Transocean but also Seadrill (SDRL), Ocean Rig (ORIG), Atwood Oceanics (ATW), Pacific Drilling (PACD), Ensco (ESV), and Noble (NE).
Despite these challenges, Transocean remains confident in the long-term fundamentals of offshore exploration and development as well as in the recovery of the drilling industry. The company stated that its customers realize that any reduction in offshore drilling is not sustainable, especially when global demand for energy continues to increase. Eventually, customers will add rigs in response to declines in reserve replacement and production.
Article continues below advertisement
Revenue and EBITDA
Transocean's revenue fell by 38% in 1Q16 to just over $1.3 billion from nearly $1.9 billion in the previous quarter. Its EBITDA (earnings before interest, tax, depreciation, and amortization) also fell quarter-over-quarter.
In 1Q16, Transocean's revenue exceeded analyst expectations of $1.1 billion by 22%. The actual revenue was ~$1.3 million. The company also exceeded Wall Street analyst EBITDA expectations of $467 million by 35%. The EBITDA for 1Q16 stood at $631 million.
What you'll find in this series
In this series, we'll look at Transocean's 1Q16 results and conference call highlights. We'll also analyze the company's current position, the management's plans for the future, and discussions between its management and analysts.
Let's begin by looking at Transocean's rigs.