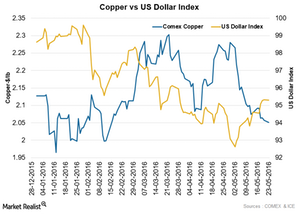 Copper Market Is Moving towards Supply-Demand Balance
By Val Kensington

May. 23 2016, Published 6:42 p.m. ET
Copper fell more than 3% in 2016
Copper has fallen more than 3% since the beginning of 2016. The uncertainty regarding future demand along with the stronger dollar and weaker global economic picture have weighed on copper prices this year.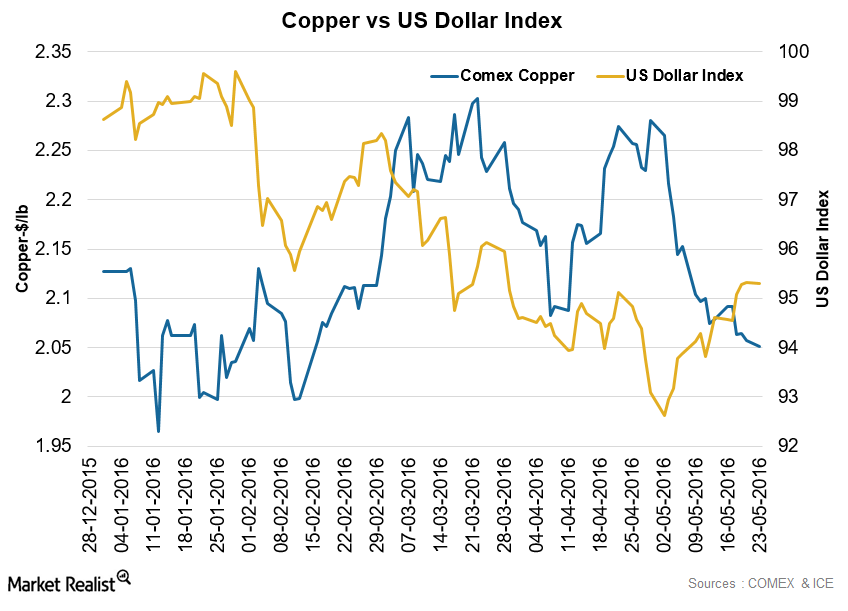 The market believes that we could see a supply-demand balance in the global copper market in 2016 and 2017.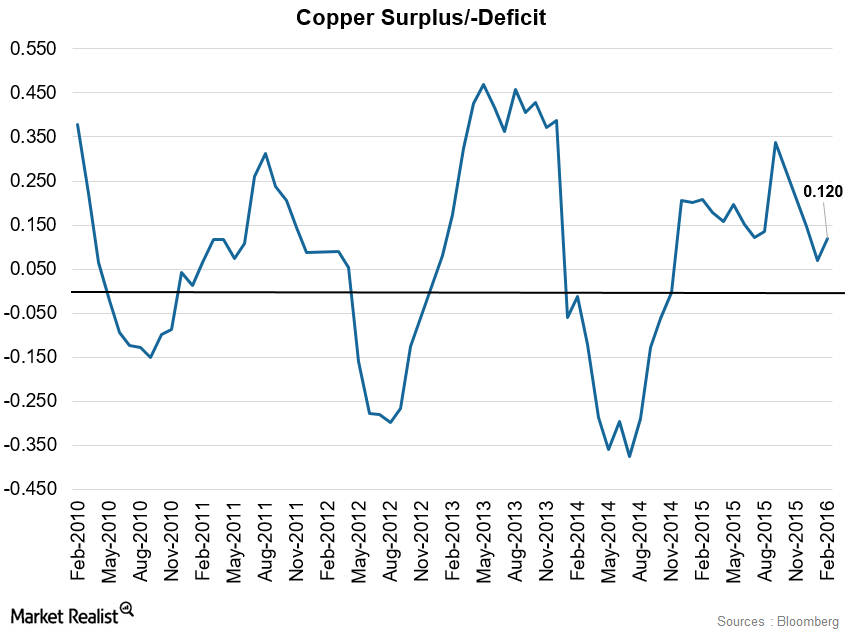 Article continues below advertisement
Demand and supply expected to grow in 2016–2017
According to the report released by the International Wrought Copper Council (IWCC) last week, the global copper market is expected to be in a broadly balanced state in 2016 and 2017. The production of refined copper is expected to inch higher in 2016 by 0.2% from 2015 to reach 22.0 million tons. Production is expected to grow by 1.7% in 2017 to reach 22.4 million tons. The global demand for refined copper is expected to surge 1.5% to reach 22.1 million tons in 2016 and 1.8% to 22.4 million tons in 2017. These figures show a balanced refined copper market in the 2016–2017 period.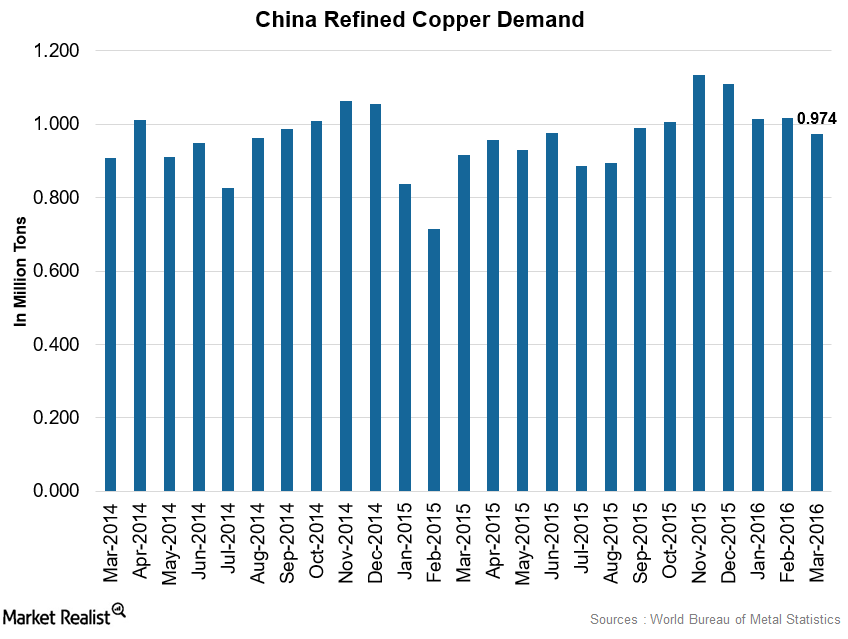 Demand contributors in 2016 and 2017
According to IWCC, the refined copper demand is expected to see a slight improvement, especially in the major copper consumers like China, India, USA, and EU-28 countries. The highest demand growth outlook was forecasted for China, the biggest consumer of copper. Copper demand in China is expected to rise by 2.5% in 2016 to reach 10.4 million tons. In 2017, the demand is expected to surge 2.2% to reach 10.6 million tons. Considering the fact that China is the biggest consumer of base metals, the economic situation of China will have an impact on copper prices.
Since the beginning of 2016, copper prices have fallen around 3%, whereas major copper producers Freeport-McMoRan (FCX), Glencore (GLNCY), BHP Billiton (BHP), and Tech Resources (TCK) gained 63.7%, 39.6%, 4.2%, and 155.8%, respectively. Rio Tinto (RIO) fell 2.8%. The PowerShares DB Base Metals Fund (DBB) and the SPDR S&P Metals & Mining ETF (XME) gained 3.9% and 39%, respectively.