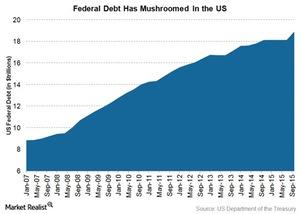 Ray Dalio: Why the 1929 Crash Sparked a Long-Term US Debt Cycle
By Surbhi Jain

Apr. 18 2016, Published 4:14 p.m. ET
Ray Dalio's template on how the economic machine works
According to Ray Dalio, an economy has to go through upturns and downturns. That's what we call the business cycle, and what Dalio's template on the economic machine refers to as the "short-term debt cycle."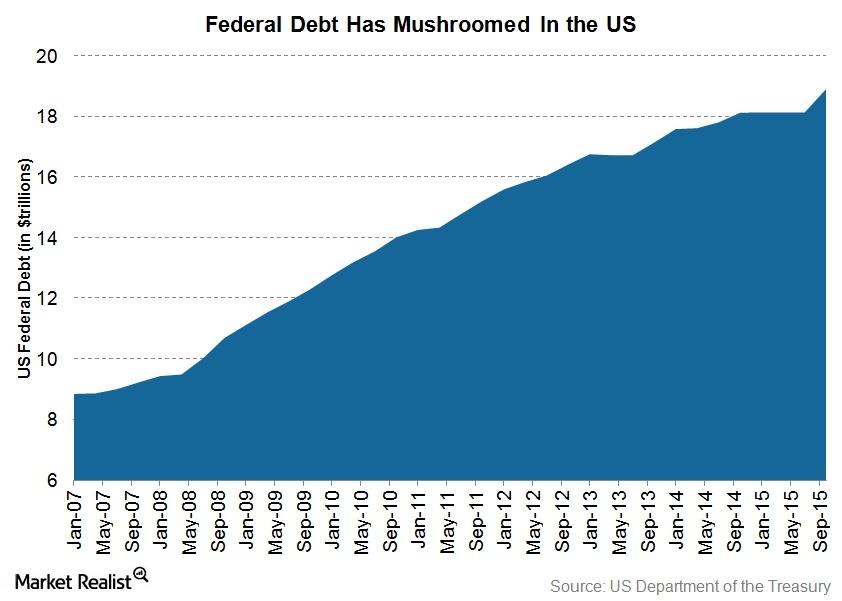 Article continues below advertisement
The short- and long-term debt cycles
After a stock market crash, central banks usually lower interest rates in order to spur economic growth. They keep lowering and lowering interest rates, leading to short-term debt cycles. Short-term debt cycles add up to a long-term debt cycle, according to Dalio. So debt levels rise relative to income over a long period until the debt-to-GDP ratio becomes so large that central bankers are caught in a sticky situation.
Dalio identifies the US debt cycle
Dalio says the long-term debt cycle for the United States (IVV)(VOO) began in the 1930s. The Wall Street Crash of 1929—also known as Black Tuesday or the Great Crash, or the Stock Market Crash of 1929—was the most devastating stock market crash in the history of the United States.
Dalio doesn't see the 2007–08 stock market crash as a resolution to the long-term debt cycle initiated in the 1930s. Why?
Interest rates are still zero-bound.
For now, with interest rates near zero, central banks have no tool to spur growth and spending. So the central banks are trying to put money into the economy to encourage more spending without raising debt, which is already at alarming levels.