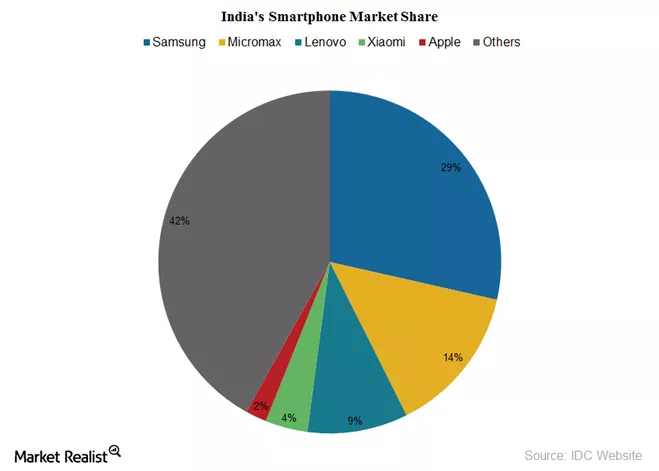 Why Will Apple Resell Used iPhones in India?
By Adam Rogers

Mar. 15 2016, Updated 9:11 p.m. ET
Company seeks government approval
According to India's (INDA) telecommunications minister Ravi Shankar Prasad, Apple (AAPL) is seeking government approval to import and resell used iPhones in the country.
"An application from Apple regarding import of certified pre-owned iPhones for sale in India and manufacturing certified pre-owned iPhones for sale in India has been received in the ministry of environment and forests," Prasad wrote to the Rajya Sabha, India's upper house. However, the minister stated that the government has yet to greenlight anything.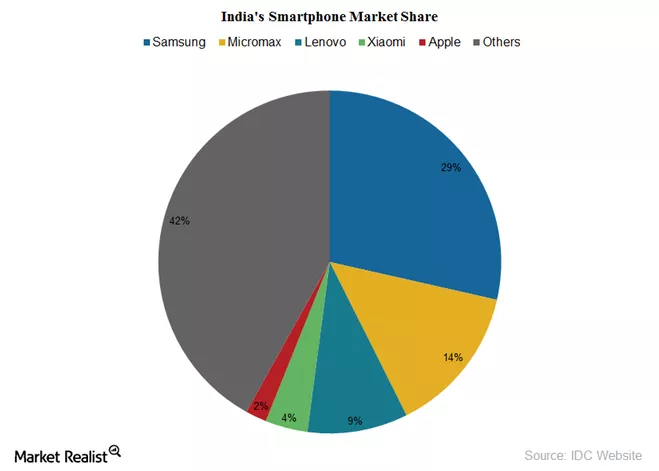 Article continues below advertisement
India remains an important market for Apple
India is one of the largest smartphone markets in the world, and it's the only country expected to see double-digit growth in 2016. Apple is eyeing India as a lucrative smartphone market, but it has a share of only 2% in the country.
Earlier this year, Apple stopped selling entry-level iPhone 4s and iPhone 5c models in India (EPI) through official channels. The iPhone 4s was the most affordable and popular iPhone in India and was priced at 12,000 Indian rupees (or $175) to capture the low-end segment in the country.
One of the main reasons that Apple has been unable to successfully penetrate India's flourishing market is the price of its products. Apple products are still viewed as niche or luxury items by Indian consumers. So, Apple's announcement could help it to increase its market share in India.
As shown in the above chart, other top players in India's smartphone market include Samsung (SSNLF), Lenovo (LNVGY), and domestic giant Micromax.