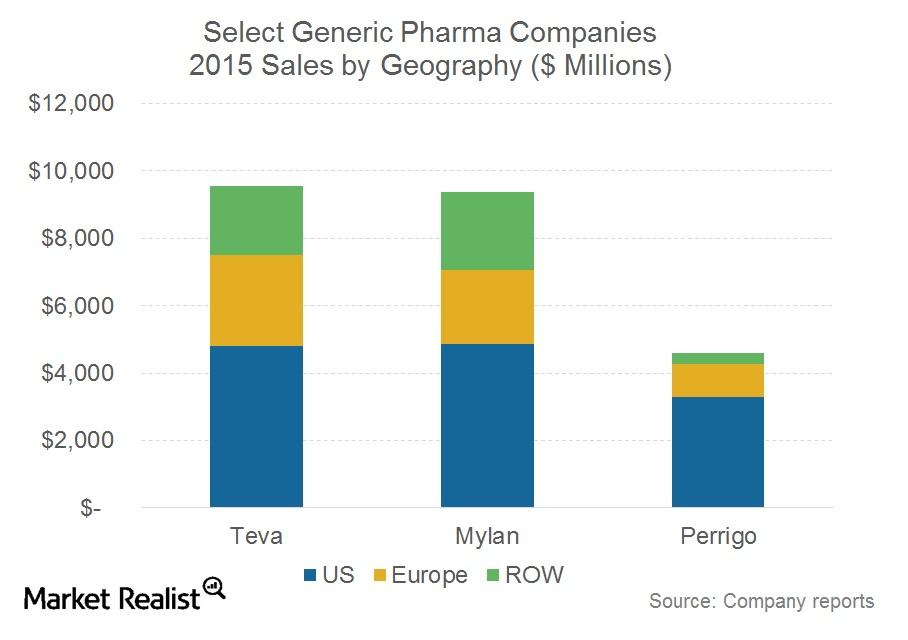 What Are Biosimilars and Why Do They Benefit Generic Pharma?
By VanEck

Nov. 20 2020, Updated 5:21 p.m. ET
BUTCHER: Going back to what you said about generics being a cheaper alternative, why are they cheaper?
DUFFY: The barriers to generic markets are usually a lot lower. If we look at the United States, back in 1984 they passed the Hatch-Waxman Act and essentially what this did was allow for an expedited approval process for generics. Prior to that, any generic coming onto the market had to prove the effectiveness of the drug. That has been changed since the effectiveness of the brand-name drug was already proven. All generics are required to do now is to prove that they are a comparable drug to the brand-name drug.
Article continues below advertisement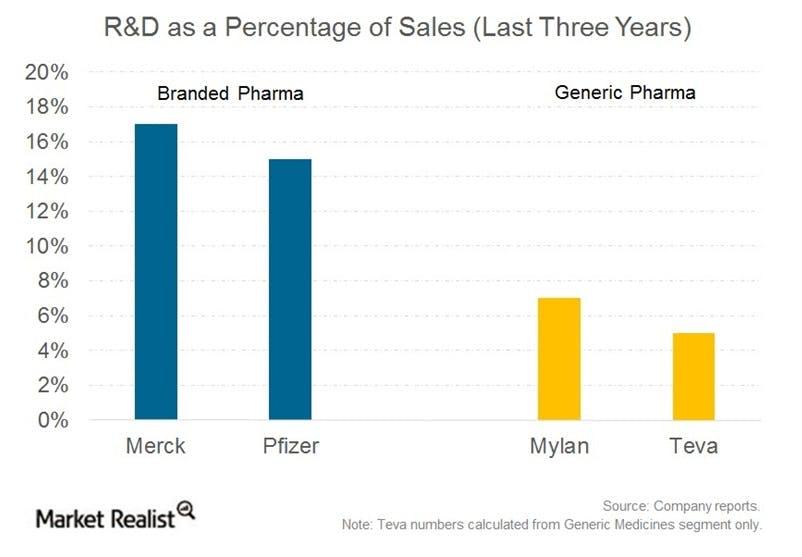 Market Realist – A 2014 study by the Tufts Center for the Study of Drug Development states that the cost to develop a new drug is approximately $2.6 billion. Accordingly, Pfizer and Merck—which are known for developing and patenting brand-name drugs—have significantly higher research and development costs than most generic manufacturers. The graph above shows research and developments as a percentage of revenue, on average over the past three years, for select branded pharma companies versus generic pharma companies.
BUTCHER: You mentioned the United States. Is generic drug manufacturing and use global?
Article continues below advertisement
DUFFY: It is global. As of 2015, about 88%[1. Source: Generic Pharmaceutical Association, December 2015.] of all U.S. prescriptions are filled with generics. Looking over at Europe, that number is about 55%[2. Source: European Generic and Biosimilar Medicines Association Regulatory Efficiency Report, 2015.]. And if we look at Japan over in the Asia-Pacific region, that number is about 47%[3. Source: Japan Generic Medicines Association, September 2013.].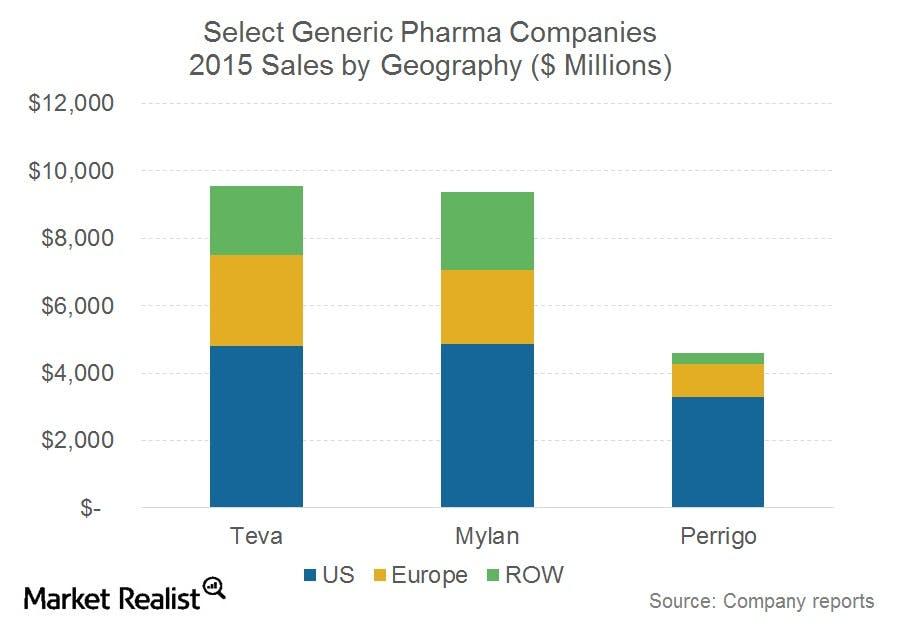 Article continues below advertisement
Market Realist – The global market for generics is significant—and it's growing. As the graph above shows, the largest generic pharma companies earn a significant amount of their revenues from outside the United States. Plus, some companies are gaining global traction through partnerships and acquisitions abroad. For example, in October 2015, Teva (TEVA) announced the acquisition of Rimsa, a Mexico-based pharmaceutical manufacturing and distribution company, for ~$2.3 billion.
BUTCHER: Are they manufactured in the U.S. and elsewhere?
DUFFY: It is a global business. They are manufacturing in the U.S., India happens to be a very large manufacturing area, as well as other countries. It truly is a global business.
The views and opinions expressed are those of the speaker and are current as of the video's posting date. Video commentaries are general in nature and should not be construed as investment advice. Opinions are subject to change with market conditions. All performance information is historical and is not a guarantee of future results. For more information about VanEck Funds, VanEck Vectors ETFs or fund performance, visit vaneck.com. Any discussion of specific securities mentioned in the video commentaries is neither an offer to sell nor a solicitation to buy these securities. Fund holdings will vary. All indices mentioned are measures of common market sectors and performance. It is not possible to invest directly in an index. Information on holdings, performance and indices can be found at vaneck.com.