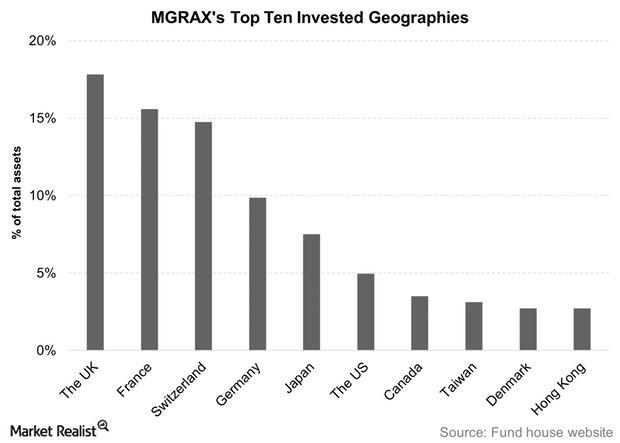 What You Should Know about the MFS International Growth Fund
By David Ashworth

Mar. 10 2016, Published 11:42 a.m. ET
MFS International Growth Fund
The MFS International Growth Fund invests in "well-run non-U.S. businesses capable of generating sustainable growth." The fund is managed by David Antonelli, Kevin Dwan, and Matthew Barrett. Fund management looks for companies with strong fundamentals, superior management, and a sustainable competitive advantage.
The fund can invest a large portion of its assets in issuers from a single country, group of countries, or region. The fund invests across market caps and employs the bottom-up approach to stock selection.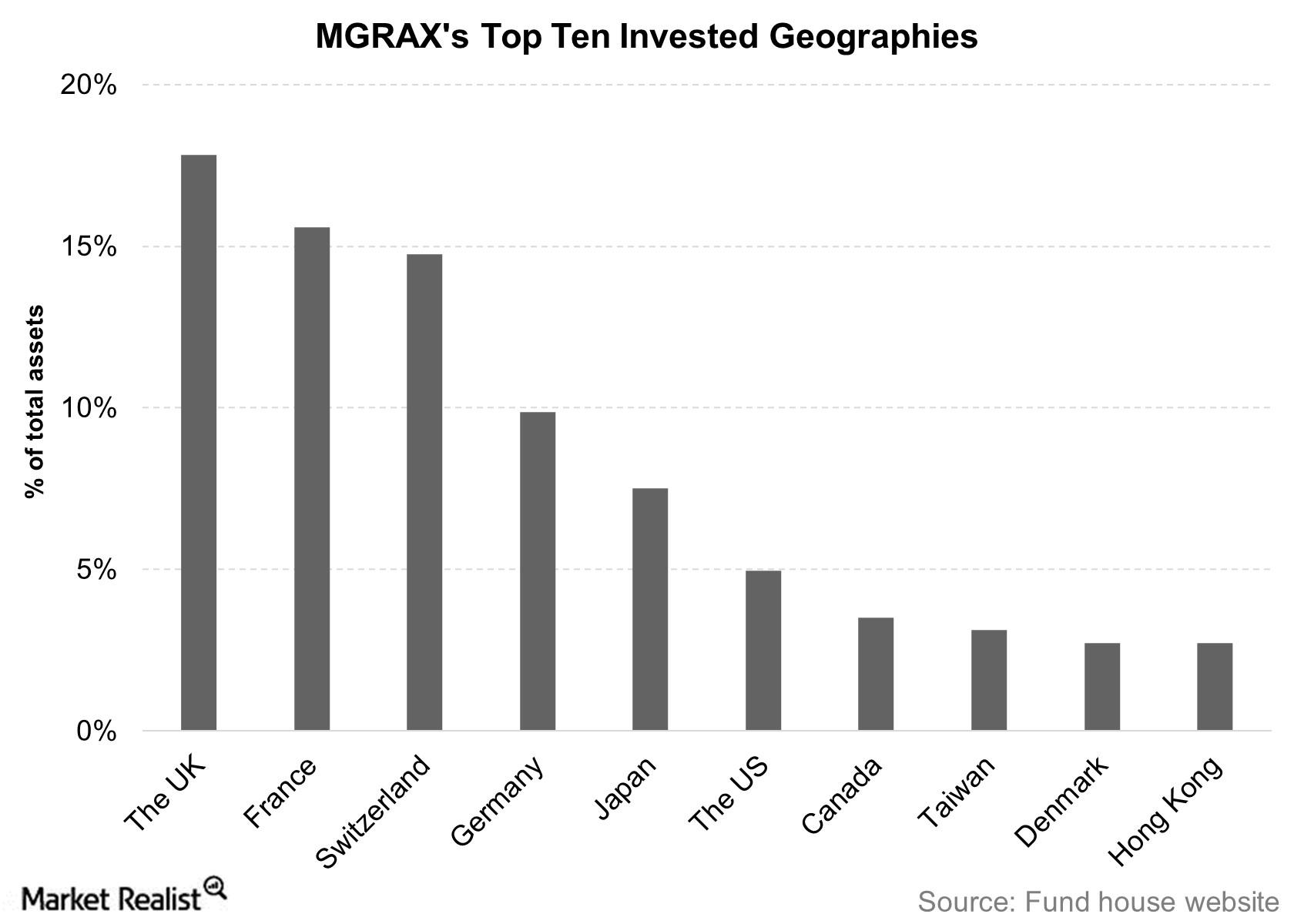 Article continues below advertisement
Portfolio composition
According to information provided by the fund house, consumer staples was the single-largest sectoral holding of the fund and formed 20.3% of the January 2016 portfolio. Healthcare and financials, in that order, were second and third and formed a combined 27.1% of the portfolio.
Stocks from the UK formed 17.8% of the fund's assets for January, making the UK the geography with the highest weight. France followed, forming 15.6% of the portfolio. Switzerland, Germany, and Japan, in that order, rounded off the top five countries with the largest weights.
Accenture (ACN), Danone (DANOY), Mettler-Toledo International (MTD), NICE Systems (NICE), and HDFC Bank (HDB), were among the fund's 82 holdings as of the end of January. As of February 2016, the fund was managing assets worth $3.7 billion.
Fees and minimums
The MFS International Growth Fund – Class A (MGRAX) was incepted in October 1995 and has an expense ratio of 1.2%. There is a minimum requirement of $1,000 to invest in this fund via Class A shares, but there is no minimum limit on subsequent investments, subject to certain conditions. The fund can charge a maximum sales charge of 5.8% of the offering price on the purchase of Class A shares.