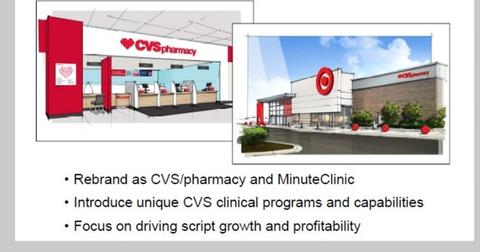 Target's Pharmacies Sale to CVS Impacts Its Fiscal 2016 Results
By Phalguni Soni

Nov. 22 2019, Updated 7:09 a.m. ET
Sale to CVS
Target's (TGT) $1.9 billion agreement to sell its pharmacies and clinics to CVS Health (CVS) closed during fiscal 4Q16 on December 16, 2015. The sale of assets includes the transfer of Target's 1,672 pharmacies and 79 clinics in 47 states to CVS Health. These would be rebranded as CVS while Target's clinics will be rebranded as MinuteClinics. The companies anticipate a transition period of 6–8 months for the changes to take effect.
Article continues below advertisement
Target plans to offer complementary products in health and wellness (XLP). It will cement a trend that's seen several players including Walmart (WMT), Costco (COST), and Kroger (KR) step up their game in the segment. In contrast to Target, Walmart, Kroger, and Costco have their own pharmacies. Target's pharmacy business wasn't making a profit. Selling the business is expected to benefit Target's margins.
Read an analysis of the benefits of the transaction for Target and CVS Health in Why Target's Pharmacies Sale to CVS is an Industry Game-Changer.
Together, Target, CVS, Costco, and Walmart account for 2.9% of the portfolio holdings in the iShares S&P 100 ETF (OEF).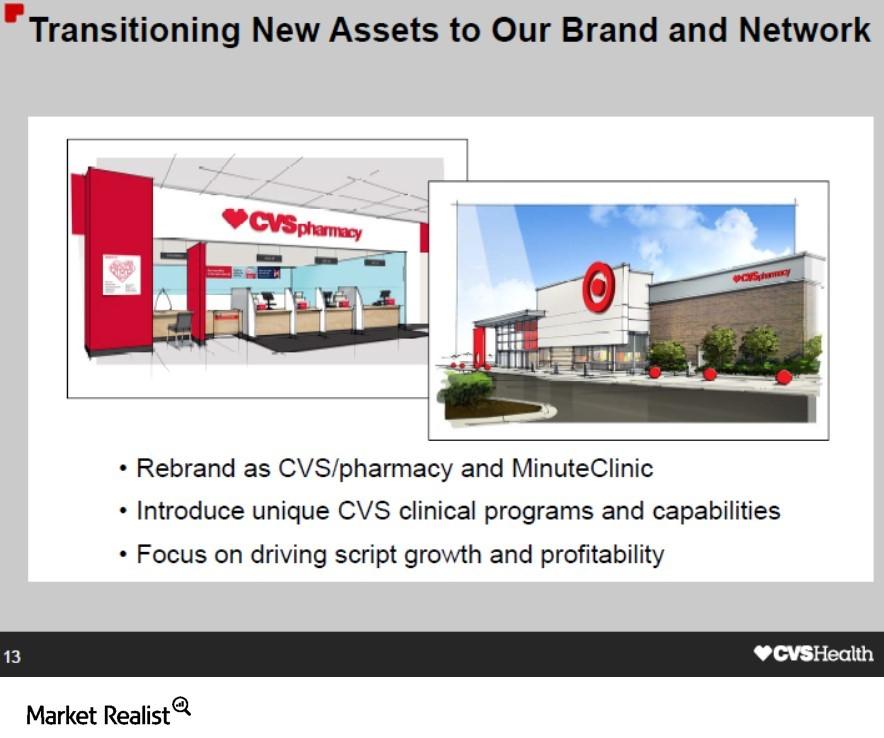 Financial impact
The acquired pharmacies are being operated by CVS Health using the store-within-a-store (FXD) concept in Target's existing stores under a long-term operating agreement. Under the agreement, CVS Health would make occupancy payments to Target. The payments would start at $20–$25 million in the first year. In the future, the payments would be adjusted for inflation. Target expects the deal to be accretive to profitability margins. It expects it to add at least 0.5 percentage points to its return on capital employed in the future.
While Target anticipates a reduction of $500 million in its top line in fiscal 4Q16 due to the sale, the deal isn't expected to impact the pre-tax earnings from operations. However, the $1.9 billion deal is expected to generate a one-off pre-tax financial gain of $575–$775 million in fiscal 4Q16. Target expects to deploy after-tax proceeds of $1.2 billion in other capital projects and in buying back its own shares.
Read about how dividend aristocrat Target (SDY) has been returning value to shareholders through dividends and share buybacks in the next part.