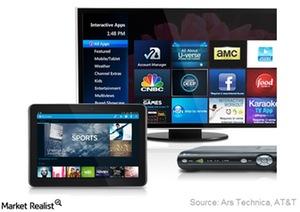 The FCC's New Set-Top Box Proposal: Why All the Controversy?
By Shirley Pelts

Dec. 4 2020, Updated 10:52 a.m. ET
What is the FCC's new set-top box proposal?
In late January, the FCC (Federal Communications Commission) put forward a proposal that would give a choice to pay-TV consumers. They could either use the set-top box or cable app provided by their cable provider or choose set-top boxes offered by third-party providers.
On February 18, the FCC voted in favor of the set-top box proposal. The final vote is still some months away. However, customers and cable companies can now put forth their opinions regarding the proposal.
Article continues below advertisement
According to the FCC proposal, pay-TV customers in the United States "spend $20 billion a year to lease these devices." The FCC proposal also states that the price of set-top boxes has risen by 185% since 1994 while the prices of computers, TV sets, and mobile phones have fallen 90%. The FCC plans to change this price disparity by ushering in more competition in the set-top box market.
Why the opposition to the proposal?
Early this month, AT&T (T) criticized the FCC's new set-top box proposal in a blog post, arguing that US consumers already have a choice beyond the traditional set-top box to access content through apps and through connected devices like Alphabet's (GOOG) Chromecast. Comcast (CMCSA) and Dish Network (DISH) echoed this position.
AT&T has also stated that, in the event of this proposal's implementation, players like Google wouldn't "be required to provide consumers all of their pay-TV provider's video channels, such as minority-oriented programming, much less make it easy to find if they are offered. Not everyone can be at the top of search results, after all." The FCC proposal if implemented would also "not require that third party manufacturers honor the licensing terms, such as channel placement and advertising restrictions that programmers and pay-TV providers have agreed to."
Tom Rutledge, president and CEO of Charter Communications (CHTR), said at the company's 4Q15 and fiscal 2015 earnings call, "We haven't seen the proposal yet, really, fully. And – but we think it's a very dynamic marketplace, and that the business is moving toward app-based display and cloud-based display. And that we'll want to work carefully with the FCC, as they attempt to change the marketplace as it currently exists."
DISH Network makes up 0.21% of the PowerShares QQQ Trust Series 1 ETF (QQQ). QQQ also has 4.7% exposure to the Television space.