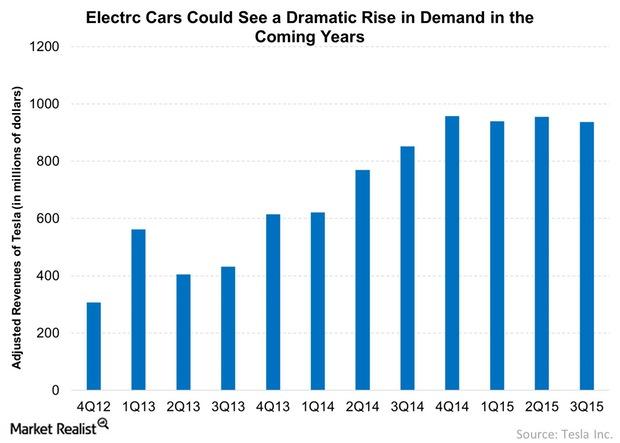 Why Demand for Electric Vehicles Could Soar
Q. Where do you perceive an investment advantage in the years ahead?
A. George: From 2009 through the present, high-quality stocks have been a very good place to be, in my opinion. The markets on occasion have questioned high valuations. But ultimately, we're not really interested in what's going to move the price of the asset in the shorter term. We're interested in identifying companies that create large amounts of intrinsic wealth—and try to buy them at attractive valuations. This is where we see an advantage on a rolling three-year basis.
Article continues below advertisement
A. Rajeev: In recent years, we've seen many investors wanting certainty and willing to accept low or no returns for it. But opportunities are often created where people don't want to look because they feel something must be wrong or too risky. We're looking for certain opportunities perceived as risky right now because, in our view, that's where the value is.
Q. Where are you looking for such opportunities?
A. Randy: Banks that are global money centers are very attractive to us. So are media companies, especially local broadcasters.
A. Frank: I'm bullish on electric cars and hybrid vehicles, which need little or no oil for fuel and are therefore dramatically less expensive to operate. More generally, I find the potential conversion to a battery-driven economy to be interesting, which might eliminate the need for many big power grids and free up real estate. There's something like the Manhattan Project to build the next battery right now. Every big company and major university is studying the battery. I've met many scientists in companies who are figuring out how to use nanoparticles and what are known as "honeycomb structures" to create longer-lasting batteries. Tesla is going to open a $5 billion battery factory. In my view, there's going to be a better battery. And that's an example of how I approach the market: I have a macro theme, an idea, and then I look for ways to invest in it.
Article continues below advertisement
Q. Tell us more about your outlook for electric vehicles.
A. George: There are enormous changes going on within the automobile—particularly in "electronification," as more modules and components within the traditional motor vehicle become electronic. This trend puts a lot of power into the hands of auto-component suppliers, which present investment opportunities. For example, we invest in Continental, which is one of the biggest auto-component suppliers in Germany. We also invest in Infineon Technologies, a semiconductor manufacturer for vehicles. So the electric content in cars is going up, and we see a long-term growth opportunity there.
Market Realist – Electric vehicles could see higher demand.
Tesla Motors (TSLA) is an American automotive company that designs, manufactures, and sells electric cars, electric vehicle powertrain components, and battery products. Investors looking for exposure to electric cars could consider investing in Tesla Motors. The company also has ties with Toyota Motor (TM) to work on electric vehicle development.
Exhibit 3 shows the adjusted revenues for the company. Tesla Motors has seen rapid top-line growth in the last few years, with revenues more than tripling since 4Q12. That being said, its revenues have been flat in the last four quarters.
Meanwhile, banks are in much better shape compared to 2009. We'll cover banks in detail in a later part of this series.