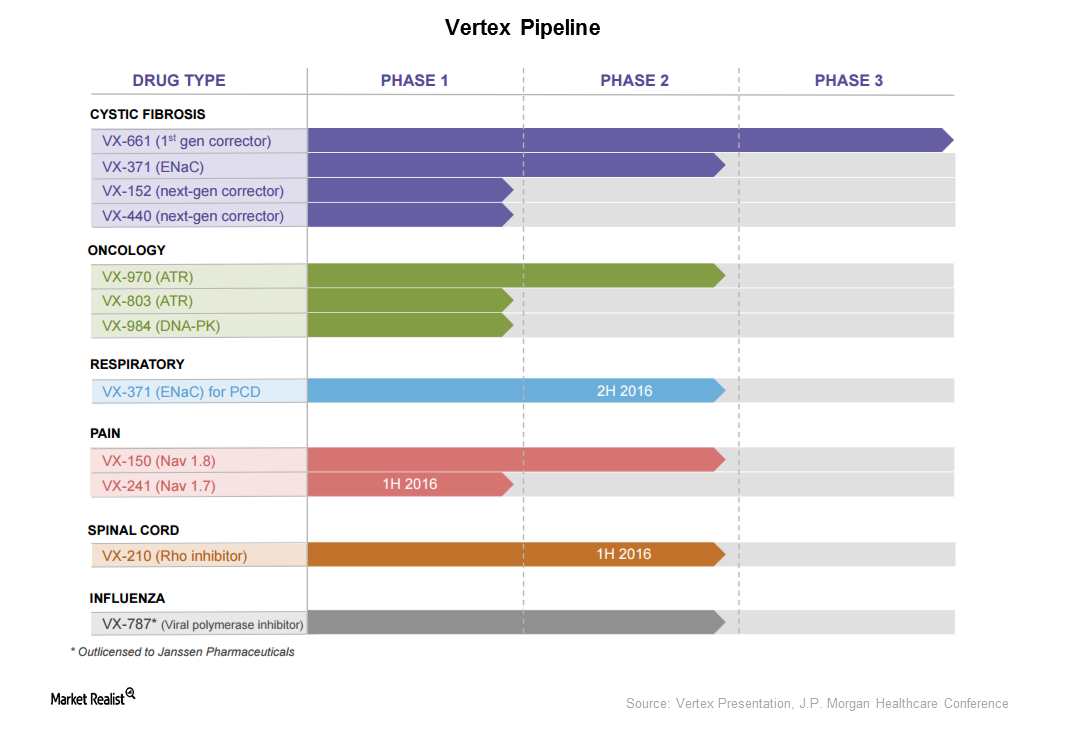 Will Vertex Pharmaceuticals' Valuation Multiple Improve?
By Jillian Dabney

Jan. 27 2016, Updated 10:06 a.m. ET
Valuation of Vertex
Vertex Pharmaceuticals (VRTX) is trading at a discount compared to its peers. Since the date of its last earnings release, the company is trading at an EV-to-EBIT (enterprise value to earnings before interest and tax) multiple of 17x–20x. The valuation multiple has fallen from levels 25 times the EBIT at the beginning of 2015.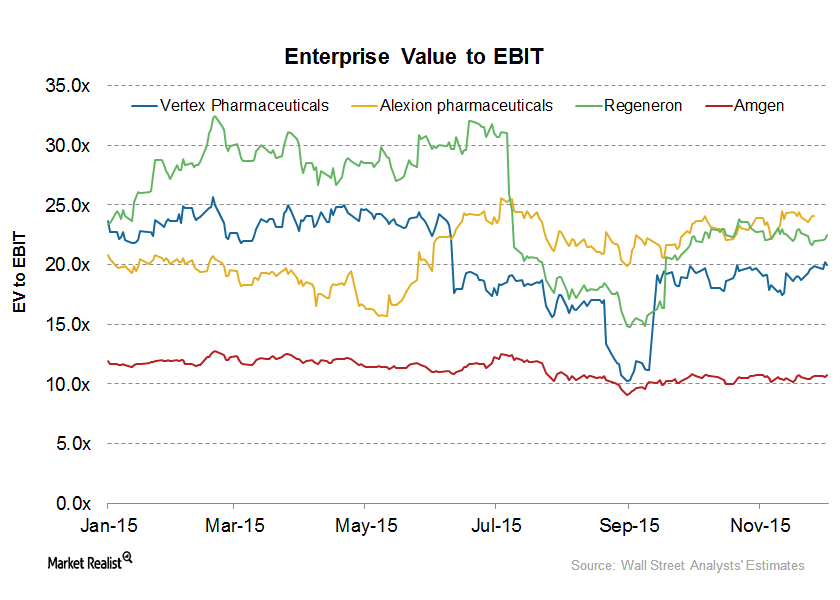 The graph above demonstrates Vertex's EV-to-EBIT multiple compared to its peers. Alexion Pharmaceuticals (ALXN) and Regeneron Pharmaceuticals (REGN) are seen to be trading at a premium. Alexion is trading at an EV-to-EBIT multiple of 24.46x, whereas Regeneron has 22.42x as its valuation multiple. Amgen (AMGN) is trading at an EV-to-EBIT multiple of 10.65x.
These valuation multiples are susceptible to any company- or industry-related material news. So any positive news related to the company such as increased acceptance of a product or the new launch of a drug results in a jump in the valuation multiple.
Article continues below advertisement
Relative valuation
For companies that haven't yet reached sustained earnings, the discounted cash flow method is the most appropriate method. In this method, free cash flows to the company are discounted using the weighted average cost of capital. These free cash flows factor the expected growth in the revenue followed by the commercialization of a product. However, this method needs a number of inputs based on analysts' assumptions. Improper assumptions lead to incorrect valuations.
The relative multiple technique is the comparatively simpler method used for valuation. Based on the comparison of various parameters such as sales, earnings, EBIT, book value, and cash flows to the respective share price, peers are compared. However, in this method, to choose peers appropriately remains a major challenge.
Article continues below advertisement
Fundamentals of Vertex
Strong fundamentals drive the valuation multiples. For the biotechnology industry, for example, the pipeline of the company and the development stage of a product is a crucial aspect of valuation.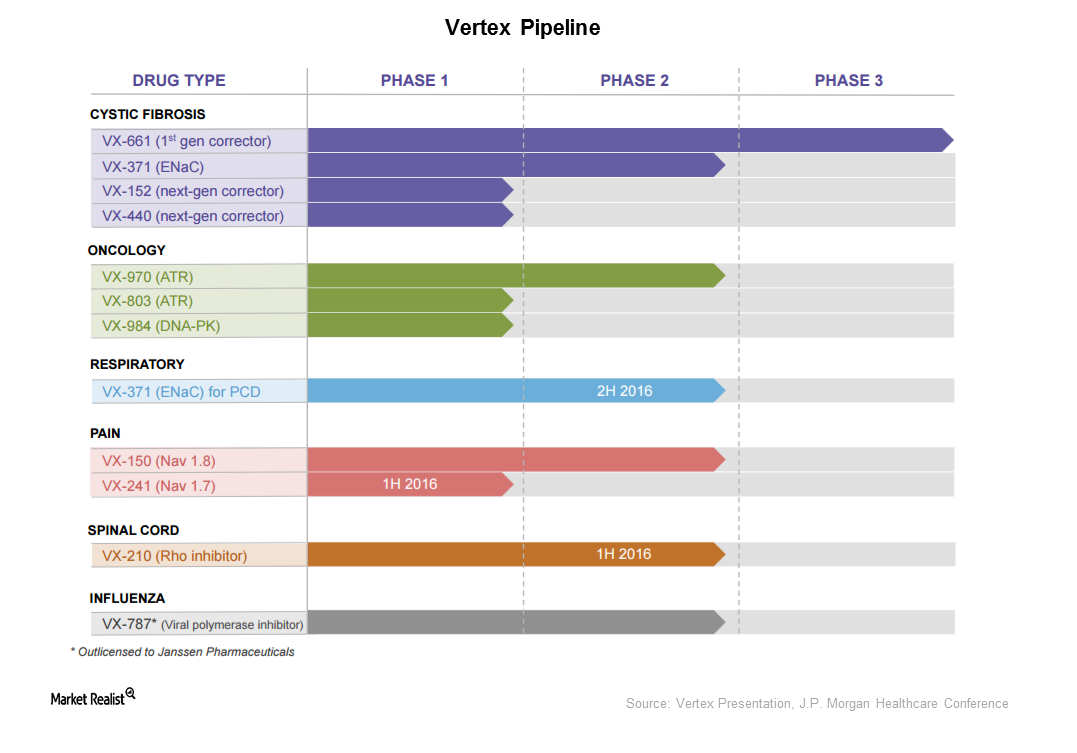 The graph above portrays the pipeline of Vertex. With the help of such a robust pipeline, Vertex plans to remain committed to its innovative contribution to the cystic fibrosis market. For more details on the pipeline, please refer to Vertex Has Strong Research and Development Pipeline.
These types of promising business aspects might result in an improved valuation for the company. However, success or failure of any drug results in volatility in the stock. To diversify the risk of investing directly in the equity of Vertex Pharmaceuticals, investors can look for options such as the iShares Nasdaq Biotechnology ETF (IBB). IBB holds 3.1% of its total holdings in Vertex stock.