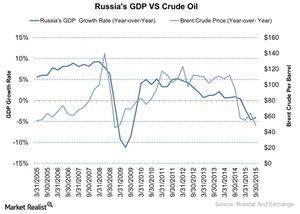 Will Russia Intensify the Invasion in the Middle East?
By Rabindra Samanta

Jan. 7 2016, Updated 9:17 a.m. ET
Russia might intervene in Yemen to pressure Riyadh
Yemen is a bottleneck for Saudi Arabia's oil transportation through the Bab el-Mandeb Strait. Houthis fighters already destabilized Yemen. If they take control of the strait, then Saudi Arabia's oil transportation through it might collapse. It could temporarily spur crude oil's price. Also, Russia's market share in crude oil would likely increase. It gives Russia the chance to stabilize its economy because it's more dependent on crude oil. Growing tensions in the eastern province could be costly for Riyadh if the Shia majority group is backed by Russia. On the other front, Saudi Arabia is engaged in proxy war with Russia. The ongoing crisis stressed the financial burden on the kingdom. Recently, Riyadh decided to raise taxes despite cutting the crude oil production.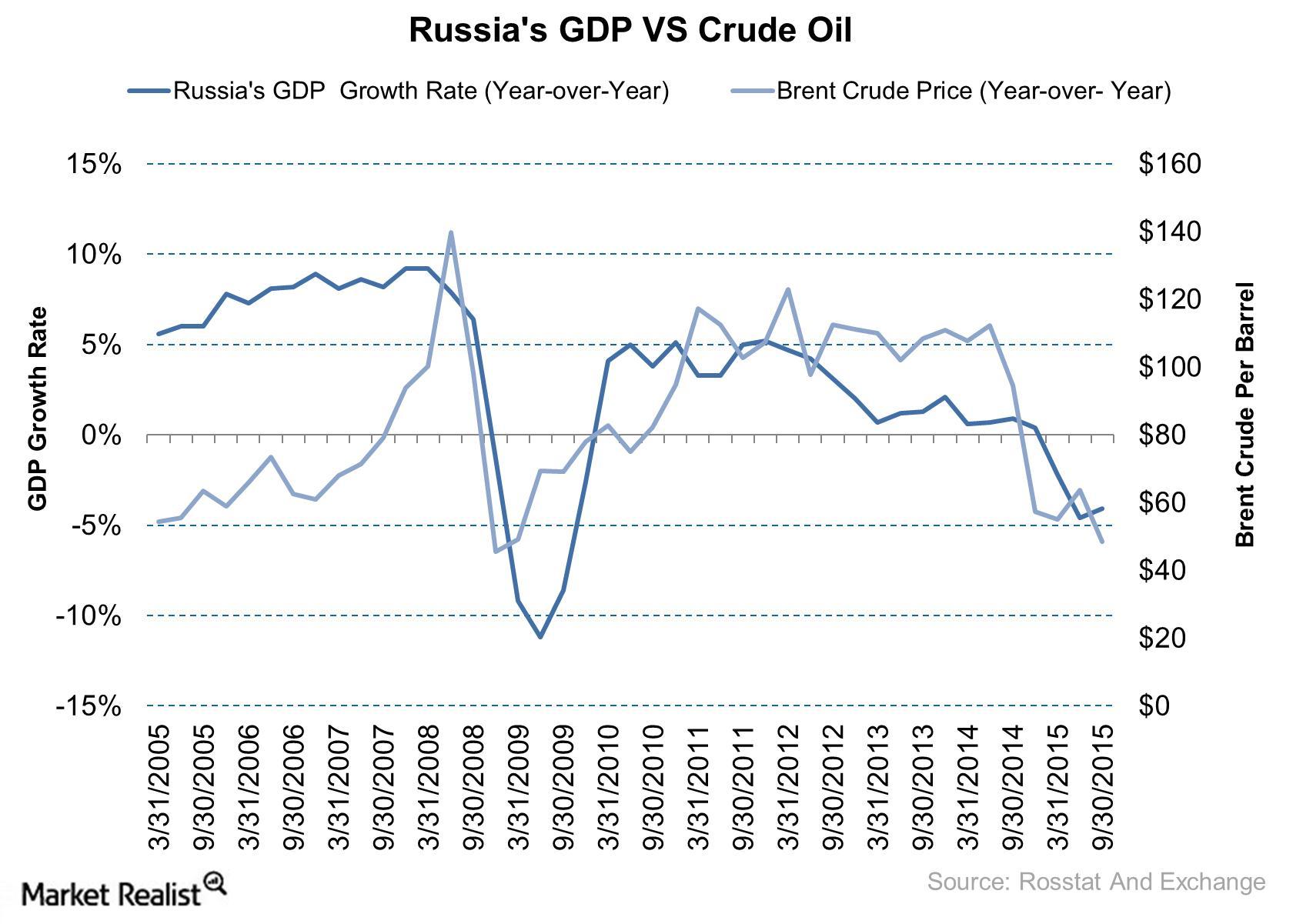 Article continues below advertisement
Why Russia might interfere in the Middle East
Russian (RSX) energy exports are hurt by falling crude oil prices. Saudi Arabia's engagement in a price war with US shale oil producers leads OPEC (Organization of the Petroleum Exporting Countries). In order to retain its market share, the cartel is pumping oil into the international market. Since the US is a large net importer of crude oil, US shale producers likely won't hit the international market.
North America accounts for a small portion of Russia's energy exports. According to Russia's state statistics, mining energy-producing minerals attracted 14.7% of the total fixed capital investment in the country in 2014. According to the EIA (U.S. Energy Information Administration), crude oil accounted for 68% of the total exports and 16.4% of the GDP (gross domestic product) in 2013. Russia's main trading partners are Germany (EWG) and China (FXI).
Russian energy companies like Gazprom PAO (OGZPY) and Lukoil (LUKOY) fell by 1.6% and 1.7% on a YTD (year-to-date) basis. As of January 5, Tatneft (OAOFY) rose by 3.4% on a YTD basis.
The price war made life difficult for Russian energy companies and Russia's economy at large. Asia and Europe are two important markets for Russia. Asia and Europe accounted for 98% of Russia's energy exports in 2013. Although Russian companies aren't directly concerned with US shale oil producers, they're impacted due to lower crude oil prices in the international market.
In the next part, we'll discuss how Iran is planning to capture a larger share in the crude oil market.