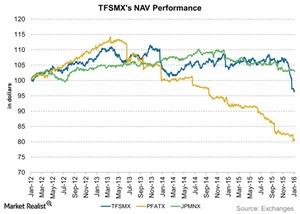 Understanding TFSMX's Investment Methodology
By Ivan Kading

Nov. 20 2020, Updated 11:53 a.m. ET
TFSMX's investment methodology
The TFS Market Neutral Fund (TFSMX) seeks to grow capital while having a low correlation to the S&P 500 Index. In addition, the fund seeks to produce lower volatility than the movement of the index. The fund mainly uses a market-neutral strategy to achieve its investment objective.
According to the prospectus of the fund, it "typically maintains short positions that represent between 60%- 100% of its assets and long positions that represent 90%-100% of its assets. That is, for every dollar in the fund, the fund typically holds 90 cents to one dollar in long positions and 60 cents to one dollar in short positions." Hence, the fund may take a total of 50% leverage on its total net assets.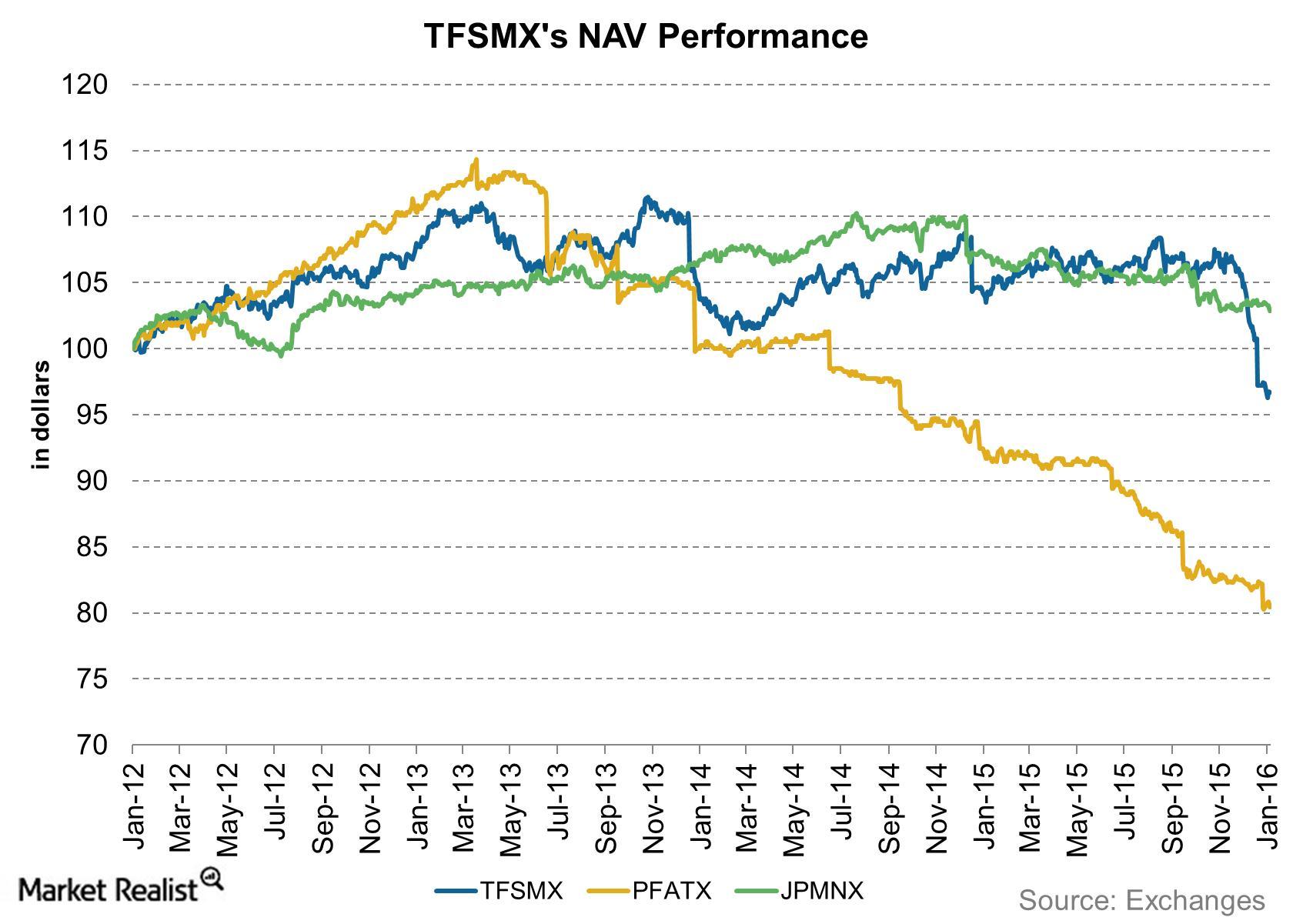 The graph above compares the net-asset-value performance of TFSMX to similar funds such as the PIMCO RAE Fundamental Advantage PLUS Fund Institutional Class (PFATX) and the JPMorgan Research Market Neutral Fund Institutional Class (JPMNX).
Article continues below advertisement
Performance comparison
In the period, TFSMX suffered due to relatively weak US equity performance in 2015. The fund has suffered negative growth in the past three years. Only JPMNX has managed to give net absolute positive returns to its investors for the aforementioned period.
Drawback to using a market-neutral strategy
Popular stocks such as Apple (AAPL), Microsoft (MSFT), and Amazon (AMZN), among others, are present in TFSMX's top holding, the E-mini S&P 500 (VFINX). Other holdings of TFSMX include long and short positions in Phibro Animal Health (PAHC), Tech Data (TECD), BioSpecifics Technologies (BSTC), and Concert Pharmaceuticals (CNCE), among others.
A major drawback in using a market-neutral strategy is that it reduces a fund's profit-making potential. For instance, during a bull market, when most equity securities and long-only mutual funds are increasing in value, the fund's short positions will likely cause it to underperform the overall US equity market and many other mutual funds.
In the next article of the series, we'll take a look at analysts' estimates for TFSMX's top holdings.