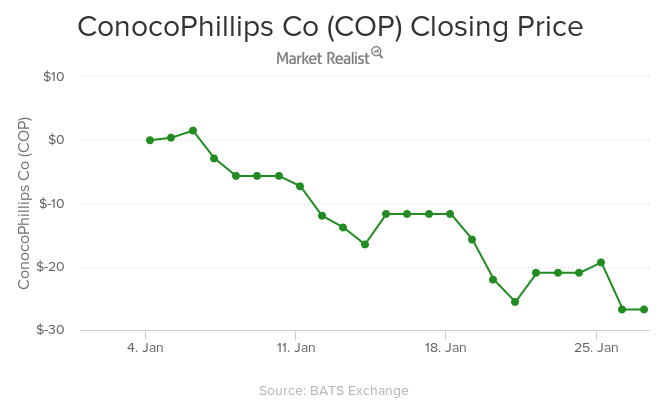 Understanding the Civil War Crisis in Syria
By Rabindra Samanta

Jan. 27 2016, Updated 3:05 p.m. ET
Civil war crisis in Syria: who's fighting whom?
Broadly speaking, Syria is in the middle of a civil war wherein a "rebel" or opposing faction is fighting to overthrow the nation's current president and military commander-in-chief, Bashar al-Assad, whom the United States (among other nations) does not support politically. Problem is, Russia supports Bashar al-Assad on political grounds and has traditionally supported the Syrian government's interests in the region. Syria, in fact, represents one of Russia's key interests in the internal politics of the Middle East region, and for this reason, Russia has begun to intervene in the civil war—in favor of al-Assad.
Article continues below advertisement
To complicate matters further, Iran supports al-Assad on religious grounds while Saudi Arabia has begun funding the groups fighting against al-Assad. Meanwhile, the US has remained more or less moderate in the conflict, intervening only to conduct strikes against ISIS, or the Islamic State, the terrorist organization that has put down roots in both Iraq and Syria and has played an increasing role in the Syrian civil war.
After Russia's (RSX) initial engagement in Syria in October 2015 (we'll go into this further in subsequent parts of this series), US-led allies have come to believe that al-Assad should step down from power in order to maintain peace in the country and the region. Complicating matters even further, the recent terror attack in Paris—an act that ISIS took credit for—has caused other European nations (FEZ) to become engaged in a war on ISIS, which has meant increased bombing in ISIS-held parts of civil war-torn Syria.
[marketrealist-chart id=1001066]
Article continues below advertisement
Some background on the conflicts in and around Syria
Syria's civil war started in 2011, and from the beginning, the war has been fought not only on religious grounds but also for the political goals of different groups. But the war escalated rapidly after ISIS became stronger in Iraq.
Beyond the civil war itself, since 2011, Syria has become a pivotal point and hot spot for waging proxy wars between regional powers in the Middle East. These geopolitical tensions, of course, worsened when Russia killed one of the prominent leaders of the opposition group fighting against al-Assad, followed by the execution of a Shiite cleric.
After that, the Saudi embassy was set on fire by the protesters in Iran, an outrage that led to the collapse of diplomatic ties between Saudi Arabia and Iran. Subsequently, other countries like United Arab Emirates, Qatar, and Sudan ramped up sanctions against Iran while Western powers, led by the US, have begun to roll back sanctions against the country.
How all this has affected the price of crude
These recent geopolitical tensions in the Middle East have continued to lower the prices of crude oil as the fight between crude oil exporters intensified. The graph above shows the performance of ConocoPhillips (COP) on a month-to-date basis as of January 26. Notably, ConocoPhillips, Pioneer Natural Resources (PXD), and Apache Corporation (APA) have lost 24%, 9%, and 14.5%, respectively, on a month-to-date basis.
Now let's examine the specific impacts this conflict has had on crude in more detail.