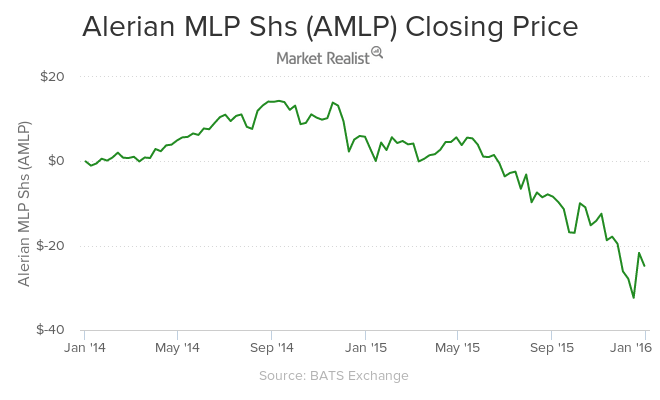 Renewable Energy Might Increase the Middle East's Geopolitical Issues
By Rabindra Samanta

Jan. 7 2016, Updated 9:17 a.m. ET
More risk for the Middle East if oil falls
OPEC's (Organization of the Petroleum Exporting Countries) unity controlled the historic Shia and Sunni conflict in the Middle East. However, the rise of renewable energy implies a more divided OPEC where everyone wants to sell as much crude oil as possible before the demand falls. Saudi Arabia represents the Sunni power while Iran represents the Shia power. The recent execution of a Shiite cleric and the events afterwards might be an example of a new diplomacy regime due to the anticipated impact of a fall in the demand of crude oil prices.
[marketrealist-chart id=947131]
Article continues below advertisement
Analyzing the chain of events
If we look back at the chain of events, last month Saudi Arabia hosted a peace meeting for the Syrian opposition or "rebel group" leaders. Just a few days later, one of the prominent leaders of the Syrian opposition died in an attack led by Russia (RSX). Soon after that, Saudi Arabia executed Shiite cleric Nimr al-Nimr on January 2, 2016. Then, there was an attack on Saudi Arabia's embassy in Tehran. Saudi Arabia stopped all of its bilateral relationships with Iran. Other countries like the UAE (United Arab Emirates) also voiced for the same type of sanctions against Iran after the attack on Saudi Arabia's embassy.
As of January 5, stocks like Anadarko Petroleum (APC) and Apache (APA) fell by 1.2% and 2%, respectively. However, downstream stocks like Phillips 66 (PSX) and Valero Energy (VLO) rose by 1.1% and 1.7%, respectively. Midstream companies like Kinder Morgan (KMI) rose by 2%.
The above graph shows the performance of the Alerian MLP ETF (AMLP) from 2014 to date.
In the next part, we'll discuss why investors shouldn't mistake the above event because it could spur the crude oil price.