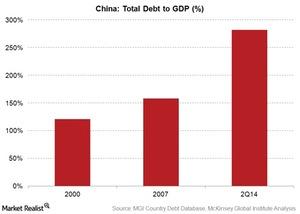 George Soros Sees a Crisis like 2008: This Time It's China!
By Surbhi Jain

Jan. 26 2016, Updated 8:41 a.m. ET
George Soros on China
In his interview with the Bloomberg Television at the World Economic Forum in Davos, Switzerland, billionaire fund investor, George Soros, predicted that we're seeing a repetition of 2008. Only this time, the cause is China (FXI) (YINN).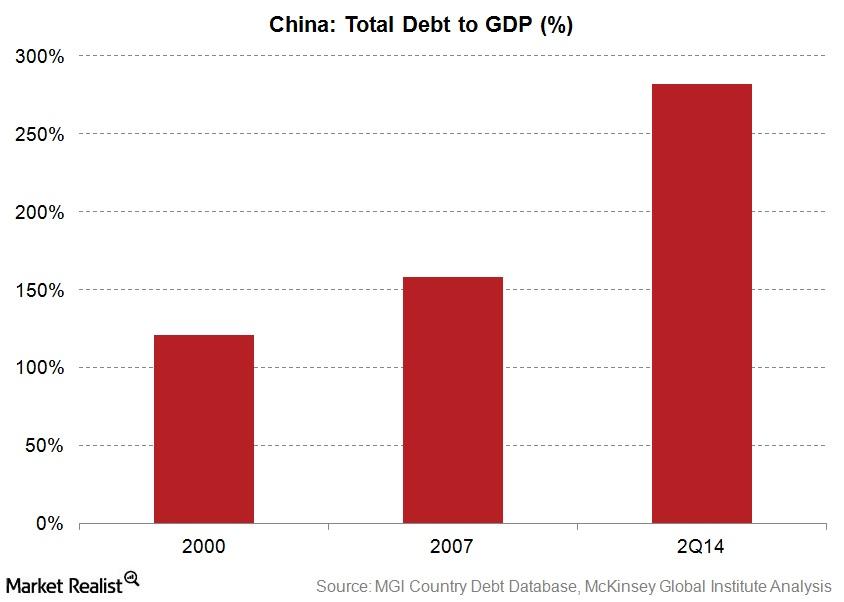 Article continues below advertisement
Why China?
When asked why he considers China to be the root cause of the world facing a 2008-like crisis, Soros provides the following key points.
First, China is exporting deflation worldwide by devaluing its currency. For a closer look, see Why do countries enter currency wars?. Most of the developed (VEA) world is currently struggling to get out of the deflationary trend that persists in the economy. Oil is playing a major role in anchoring consumer prices, while the lack of demand and consequently, industrial production, are serving as other key factors.
Also, the Chinese economy is over-indebted. The total social debt is now 300%. Together with external debt, this figure rises to about 350%. Not to mention, its one-child policy proved to be a bane rather than a boon to economic health and prosperity.
Finally, capital outflows. With economic sentiments in China only worsening, we're seeing a flight of capital and investment from the country. Markets had witnessed ~$843 billion in capital outflows from China over the past 11 months as of November 2015 as per a Bloomberg Intelligence estimate. Moreover, global markets fell sharply after Shanghai's massive sell-off.
Article continues below advertisement
The problem with China is…
China's position as a global economic power is definitely weakening. According to Soros, China has taken too long to change over from an investment and export-driven growth model to a domestic consumption-driven growth model. Then, we're seeing the need for party discipline at odds with the need for a market solution. The transition from an export-driven to a consumer-driven economy isn't that easy. There is already a lot of resistance to the tight party control in this emerging (EEM) (VWO) market economy.
So, for China, "a hard landing is practically unavoidable," exclaimed Soros, who sees the Chinese economy growing at a meager 3.5%, as opposed to the official figures that show a 6.8% growth rate—annualized—recorded in the fourth quarter of 2015.
Can China handle it?
Soros believes that China "has resources and greater latitude in policies." It has over $3 trillion in reserves, and the economy may continue for two to three years, albeit on the wrong course. However, the effect of that course would certainly be a world in deflation.