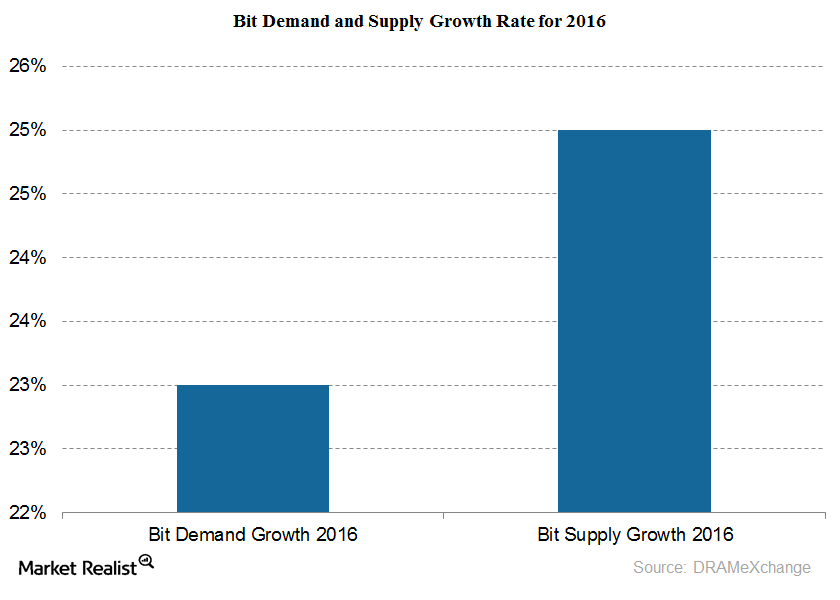 Downward Trend in DRAM Prices Expected to Continue in 2016
By Adam Rogers

Jan. 12 2016, Updated 11:02 a.m. ET
Firms will focus on 20 nm technology to maintain profitability
According to DRAMeXchange, DRAM (dynamic random-access memory) prices fell in 2015 driven by weak demand and oversupply. The fall in DRAM prices in the PC (personal computer) space was the most significant. DRAMeXchange expects the DRAM space to maintain profitability, as "overall production capacity has not increased significantly" even though oversupply still persists. According to Avril Wu, research director of DRAMeXchange, the demand and supply bit growth rates are expected to be 23% and 25%, respectively, this year.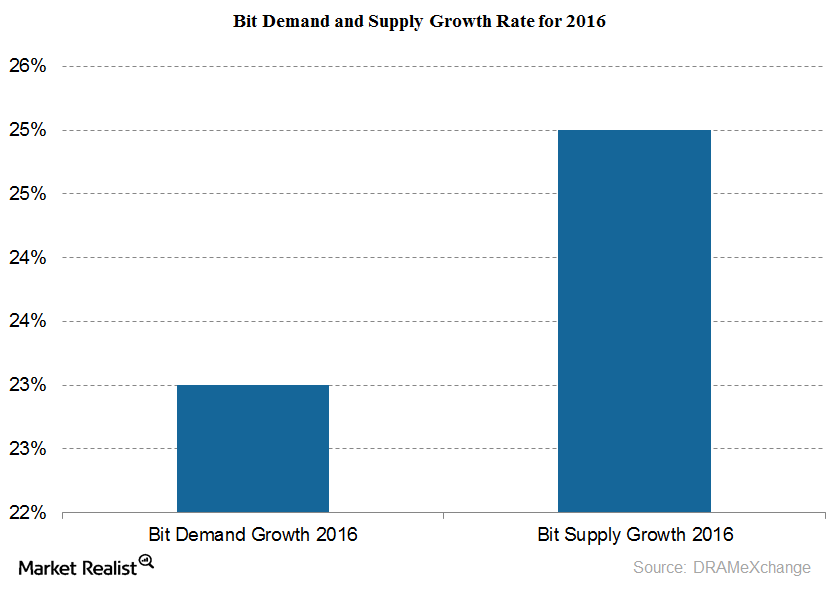 Article continues below advertisement
Companies will move toward adoption of 20 nm technology
Strong adoption of DDR4
DDR4 (double data rate 4) has been consistently gaining market share in overall DRAM production, driven by the shift in demand as well as the maturation of 20 nm technology. According to DRAMeXchange, DDR4 is set to replace DDR3 (double data rate 3). Also, upcoming PCs and notebooks manufactured by HP (HPQ), Microsoft (MSFT), Dell, and China's (GXC) Lenovo (LNVGF) will be equipped with Intel's (INTC) Skylake processors and next-generation DRAM. DRAMeXchange expects DDR4 to become the dominant memory product, driven by mass shipments of Skylake-based PCs and notebooks, by the end of 2Q16.