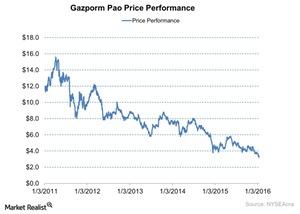 Constant Turmoil: Analyzing Geopolitical Tensions in Turkey
By Rabindra Samanta

Jan. 19 2016, Updated 8:01 a.m. ET
Ongoing crisis in Turkey
The Kurds account for a significant portion of the ethnic minorities in Turkey. The ethnic group is in the majority of Turkey's eastern and southeastern provinces. The Kurds live in a vast area that borders Iran and Iraq. The Kurds have their own grievances against the regime in Ankara. Experts think that the regime in Ankara sees the Kurds as a threat to their national security. In the past, Turkey has been blamed on humanitarian grounds for its military operations against the Kurdish minority in the eastern and southeastern provinces. The Kurds enjoy a peaceful relation with Iran.
Article continues below advertisement
The Islamic State carries out terrorist attacks on tourist places in Turkey to impact its economy. Tourism accounts an important portion of Turkey's total economic revenue. The geopolitical tensions with Russia (ERUS) already impacted its revenue from tourism. The revenue from Russian tourists accounts for an important portion of Turkey's total revenue from the tourism industry.
Impact on stocks
Gazprom PAO (OGZPY) is closely related to the above geopolitical development. Instability in Turkey raises questions about the gas pipeline from the Middle East. Moscow ended all of its diplomatic ties with Ankara. Therefore, Turkey aligning with other Middle East suppliers for natural gas exports to the EU (FEZ) can impact Gazprom PAO's market share.
Lukoil (LUKOY) and Tatneft (OAOFY) are other Russian ADRs (American depositary receipts) in the oil and gas sector. The above graph shows Gazprom PAO's performance in the last five years.