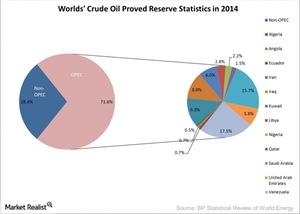 Comparing the Cost of Extraction and Proven Crude Reserves
By Rabindra Samanta

Jan. 19 2016, Updated 10:07 a.m. ET
Analysis of cost and reserves
Saudi Arabia accounts for about 15.7% of proven crude oil reserve. The BP (BP) statistical survey shows Iran and Iraq accounting for 9.3% and 8.8%, respectively, of the world's proven crude reserve. The Saudi cost of production amounts to $9.9 per barrel. It includes $4.5 and $5.4, respectively, as capital expenditure and operational expenditure. Though this must include other expenses, they may have a marginal effect on costs. Kuwait has the lowest cost of extraction of crude oil at $8.5 per barrel. Kuwait is also a close ally of Saudi Arabia.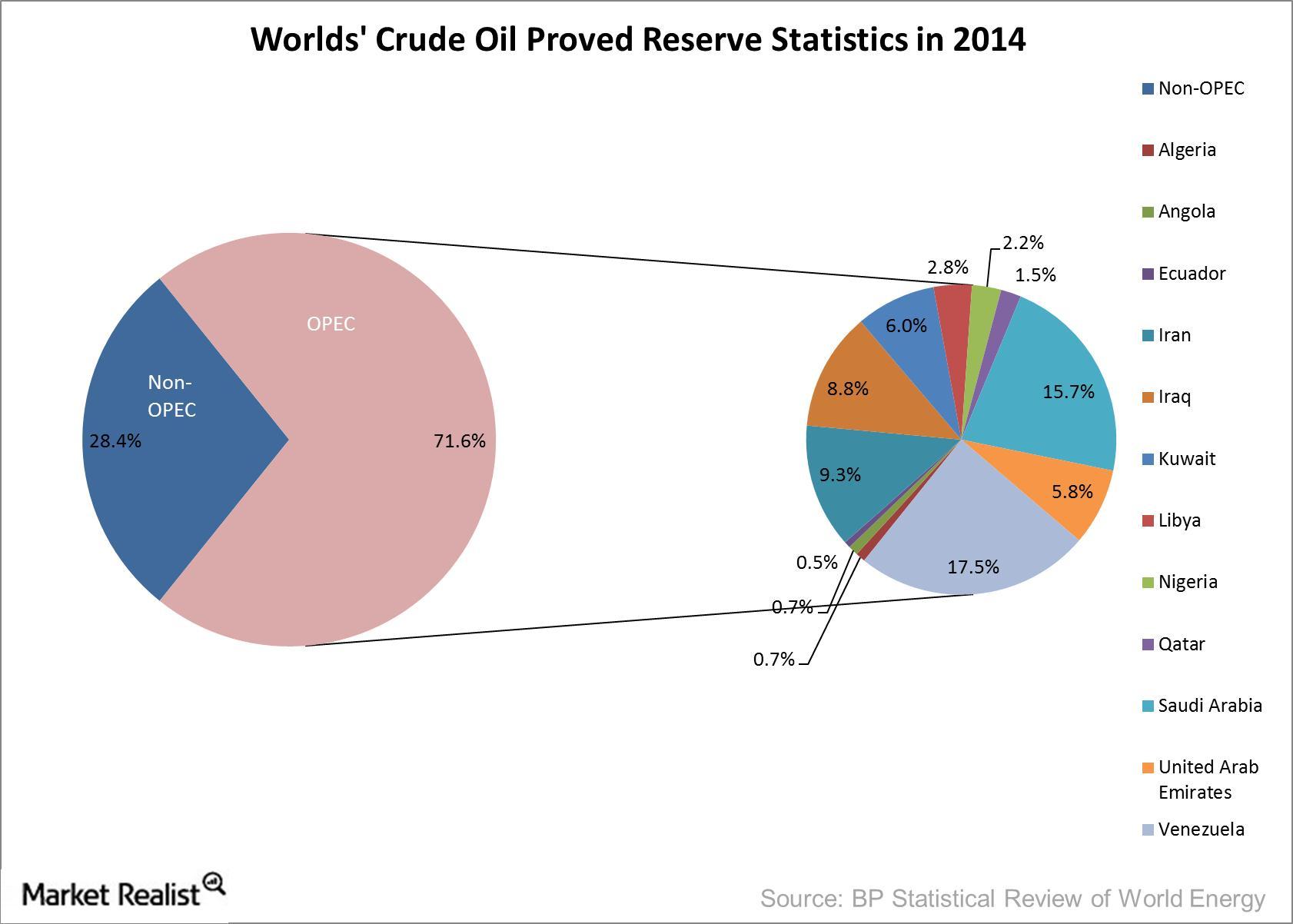 Article continues below advertisement
On the other side, Iran has a cost of extraction that lies around $12.6, and Russia's is around $17.3. This gives a higher profit margin for Saudi Arabia compared to its archrivals Russia and Iran if crude falls below $30 per barrel. Russia has around 6.1% of the world's total crude oil reserve. The United Arab Emirates, another close ally of Saudi Arabia, has a cost of extraction of about $12.3 per barrel. The data have been compiled by Rystad Energy and published on November 2015. The chart above shows the reserves of OPEC[1. Organization of the Petroleum Exporting Countries] and non-OPEC countries.
Other top consumers
The United States (SPY) and China (FXI) are top crude oil consumers and account for 2.9% and 1.1%, respectively, of the world's total proven crude oil reserves. Occidental Petroleum (OXY) is a US-based integrated energy company.
CNOOC (CEO), China Petroleum & Chemical Corporation (SNP), and PetroChina (PTR) represent the large-cap (large capitalization) Chinese American depositary receipts in the oil and gas sector.
In the next part, we'll talk about Saudi Arabia's fiscal deficit and the strategy it's implementing to stabilize.