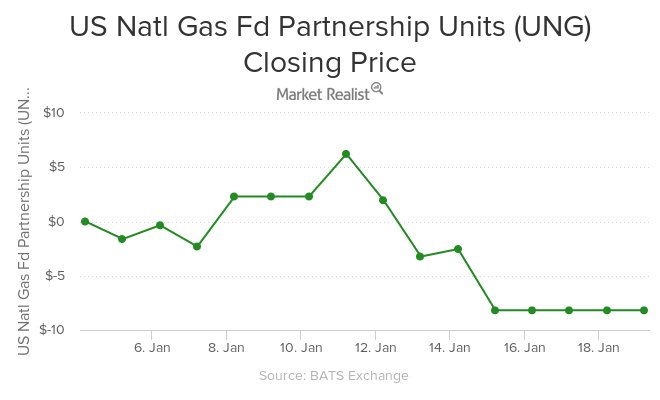 What Do the Attacks in Turkey Mean for Natural Gas?
By Rabindra Samanta

Jan. 19 2016, Updated 10:04 a.m. ET
Attacks in Turkey
Rising violence in Turkey can directly impact the possible natural gas pipeline from the Middle East. The Kurds in the southeastern and eastern provinces and ISIS circling the Syrian border could impact Turkey's national security. Turkey is an important land transit route. It connects the Middle East to European nations. It's an important region for the passage of the possible natural gas pipeline project from Middle East countries like Qatar, Iran, and others.
[marketrealist-chart id=977553]
Article continues below advertisement
The EU (European Union) is a key natural gas consumer. The Middle East has the largest natural gas reserves. The Middle East mainly consists of oil exporting countries. Since the EU seeks a new player to enter the natural gas market, Turkey could serve as the key transit route. This series will focus on the following points.
The ongoing crisis in turkey and its importance as a land transit route
Understanding the natural gas pipeline network in Europe
Why the EU wants to reduce its dependence on Russian energy exports
Moving average analysis of different energy streams along with a look at renewable energy
Middle East players gear up to increase the gas supply
Since the secondary sanctions on Iran have been lifted, it's planning to develop oil and natural gas fields to increase its supply. It attracted around $30 billion of investment through a conference in Tehran a few months ago. European (FEZ) companies like Royal Dutch Shell (RDS.A) and Total (TOT) are planning to invest in Iran. Lukoil (LUKOY) has past operational experience in Iran. It's also planning to invest in Iran. The above graph shows the month-to-date performance of the United States Natural Gas Fund (UNG).